Chicken Cheesesteaks
Look at that color! These veggies are the beginning of our chicken cheesesteaks paying homage to one of our favorite lunch joints in Houston— Texadelphia. We spent many afternoons hanging out in the Village eating Texas-style cheesesteaks. Dustin is minorly obsessed with the unique mustard sauce Texadelphia serves on the side, so we were super excited to try this copycat Texadelphia recipe.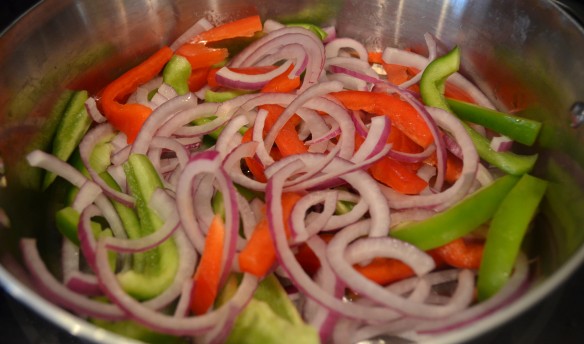 Once those were cooked, we thinly sliced chicken breast (slightly frozen so it is easier to cut) and cooked it and added back the veggies.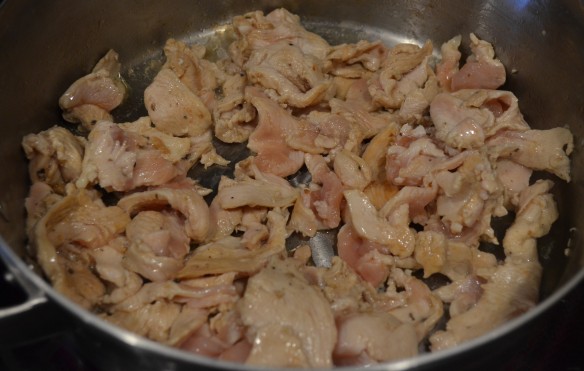 We placed the sandwiches under the broiler (slightly too long or on too high heat) to get the cheese melty and the bread crunchy, so you'll have to excuse the slightly burnt edges in the picture. We scraped the burnt parts off, and you wouldn't even know.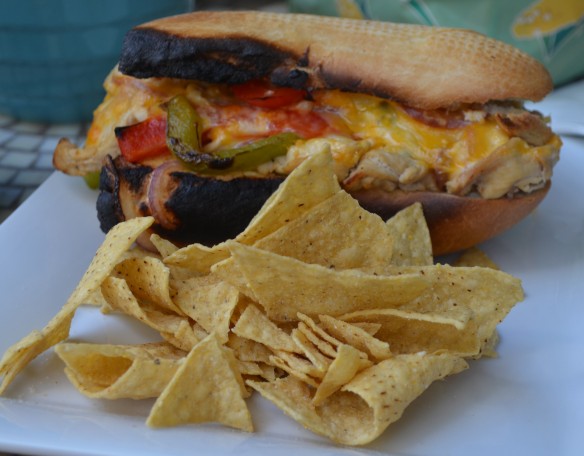 Of course you have to serve with tortilla chips and salsa like Texadelphia does. Or even better, you can serve with chile con queso, which we got for free because we were Rice students!