Green Chile + Cheddar Biscuits and Chorizo Gravy
I love the idea of taking plain ol' Southern biscuits and gravy and giving them a twist. A Mexican twist! While browsing a brunch menu online, I stumbled upon green chile and cheddar biscuits served with chorizo gravy, and I was salivating. Much to my happiness, when I Googled this meal, an easy recipe popped up. I quite love taking restaurant dishes, especially brunch dishes, and making them at home for a lot less money.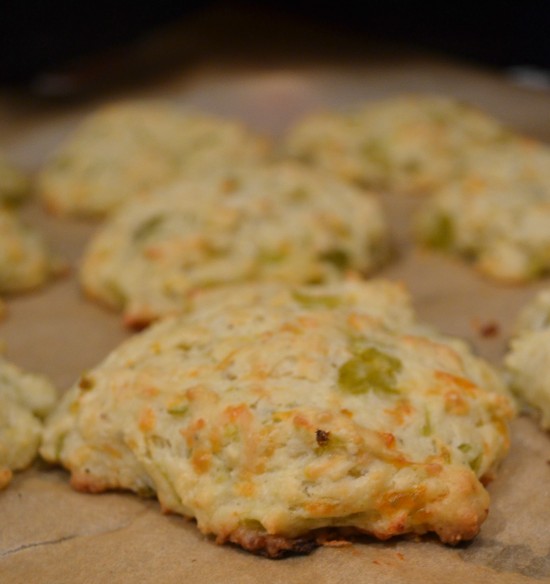 So one lazy weekend morning, we got up and made these spicy, cheesy buttermilk biscuits (drop-style since I didn't have a biscuit cutter, but have since purchased) alongside gravy.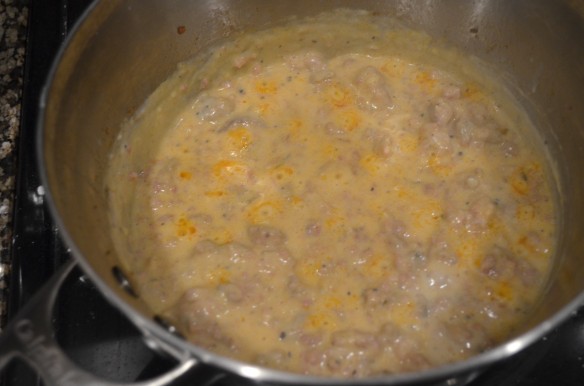 And knowing us, we had to top it with an egg, sunny-side up.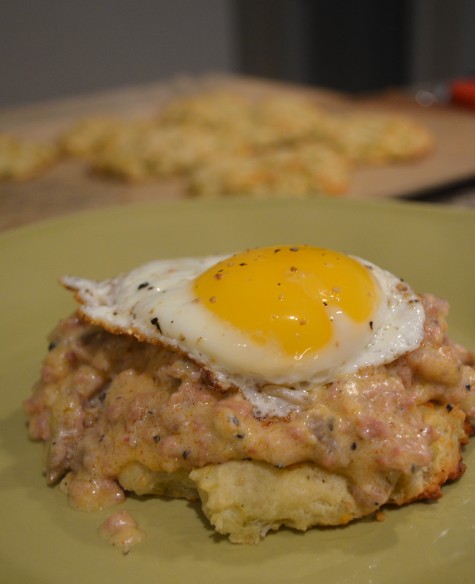 Definitely a fun spin on biscuits and gravy!