Scallop BLT with Avocado
Originally I envisioned these scallop BLTs as sliders. The scallops are the perfect size to place on a slider bun, but then I decided to make homemade bread. And there is no better way to take a sandwich over the top than to use homemade bread fresh from your very own oven. Also add avocado. We had an extra one leftover, so this scallop BLT became a scallop BALT. Totally the way to go.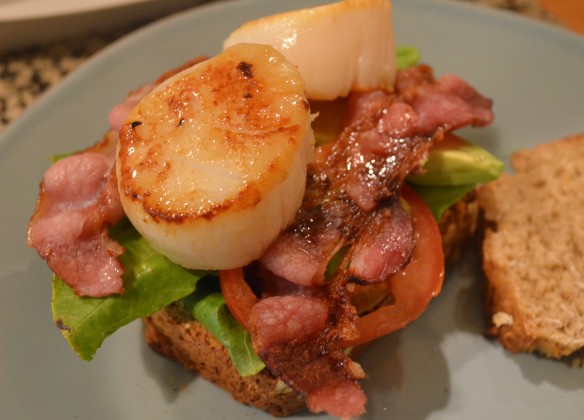 The only time consuming part of this dinner was making the bread, so once you've baked your bread (or decided to use the stuff you bought at the store), all you have to do is quickly and simply cook the bacon and the scallops and assemble. Slather some mayo on your bread, then stack butter lettuce, tomatoes fresh from the vine, creamy avocado, then your proteins, and you will have yourself one ginormous sandwich that explodes in your mouth with flavor. Way better than your basic BLT.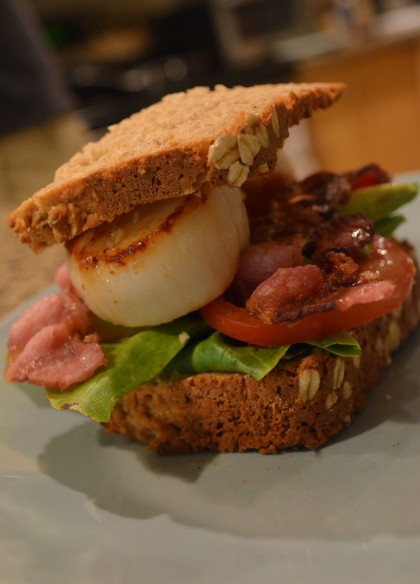 Warning— it's so big, you might have to eat it as a deconstructed sandwich. Soon after the above picture was taken, we employed the use of forks and knives to devour this monstrosity.