Blueberry Bacon Buttermilk Bars
Intrigued by the title? So was I by this cake when I saw this sorta wacky sounding cake on How Sweet It Is. This cake (with buttermilk substituted for regular milk) seemed like it would be the perfect break from my GRE studying. I put down my books, preheated the oven and got to frying some bacon!
The incredible part of this cake is using bacon fat along with butter as the fat base for these breakfast bars. Not as freaky as it sounds.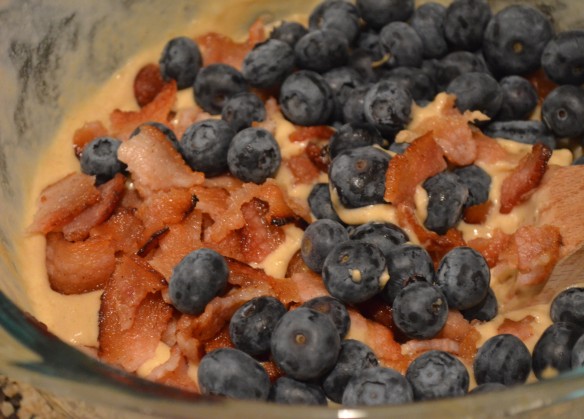 The sweet and salty combo from the maple bacon is a real winner, and really pops next to the juicy blueberries and the light cinnamon cake.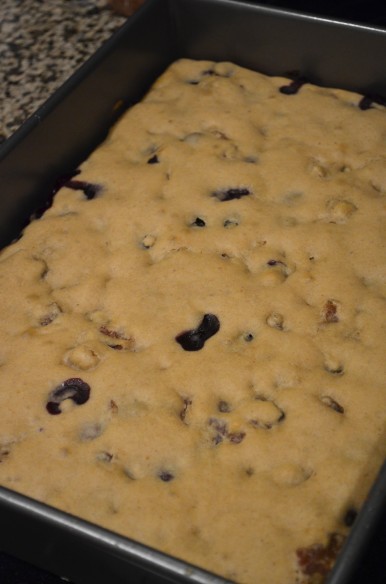 I didn't tell Dustin what was in the bars before he ate them. He saw they were full of blueberries, but didn't know about the secret ingredient. I think he was happy in the end. I rarely made him anything with bacon before, but lately it's been growing on me and making it's way into lots of dishes. For some reason, I don't think there will be any complaints.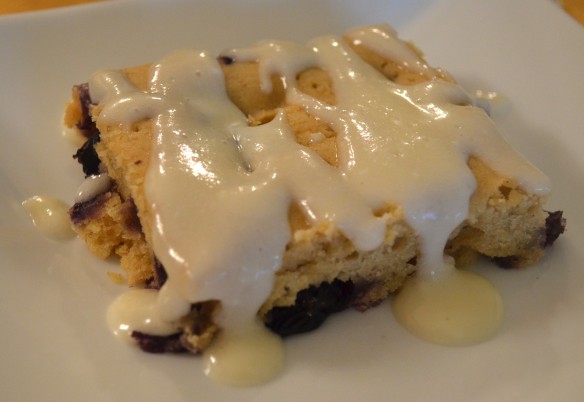 Topped off with cream cheese icing like you would taste on a cinnamon roll, and you've got a unique sweet to munch on for breakfast.
Side note— why do I have to take another standardized test? I already took a series of them, got into (an excellent) college, did well, and graduated with honors. Why do have to do it all over again? Seriously I know why, but I'm still going to complain. I know everyone tells me the GRE is no big deal, and it's not supposed to be that hard, but standardized tests are seriosuly the bane of my existence. They cause me so much anxiety, far beyond any normal test I took in school, and I don't know why. But this is what I have been dreading for the past year, and I'm not happy the time has arrived. That is why I will be stuffing myself with sweets like this until this process is over. There is definitely something therapeutic and relaxing about baking. Maybe it's knowing you're about to chow down on some serious carbs. I hope I can still fit in my jeans when all is said and done!