Moussaka
Moussaka, where have you been all of my life? I'm not sure I had ever even heard of it until one day, Dustin ordered it while dining out in Seattle. It was the restaurant's daily special, and the description on the board sounded delish, so he ordered it. I think I ate just as much of his meal as mine. What a nice boy for sharing!
I vowed that I would soon make my own moussaka at home, and once again I was not let down by this dish. I couldn't find a recipe that I was completely happy with, so I read probably close to three dozen different moussaka recipes and took what I liked best from each to form my own.
First, I prepared the eggplant, first peeling, then slicing, then salting them to remove the bitterness. You should let the eggplants sit for approximately 30 minutes with the salt before rinsing them. While you are waiting, I'd go ahead and make the bechamel sauce to go on top if you haven't already. I made sure to plan my meals out, so I could make good use of a big batch of bechamel since it can be kept in an airtight container in the fridge for up to three days, and I'm glad I did because this dish is fairly time intensive. For information on the healthier version of bechamel sauce that I used click here.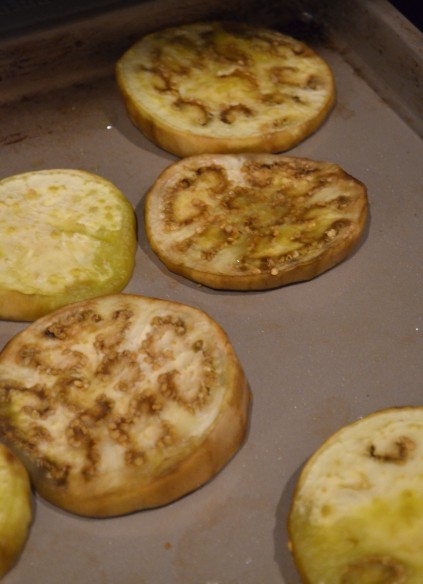 Once the eggplant had been washed free of salt and patted completely dry, the slices were brushed with olive oil and baked in the oven for 20 minutes at 375°, flipped halfway through. While the eggplant slices were baking, I made the lamb and tomato sauce to layer over the eggplant. I first browned 3/4 lb of ground lamb, then added half of a red onion, chopped, and two cloves of garlic, smashed, over medium heat. I drained some of the excess fat from the pan before I proceeded to add the spices— 1/2 teaspoon of cinnamon, 1/4 teaspoon of nutmeg, a tablespoon of oregano, and salt and pepper to taste. I'm really surprised how well the cinnamon complements the meat. I always think of cinnamon as something to eat with my sweet breakfast foods.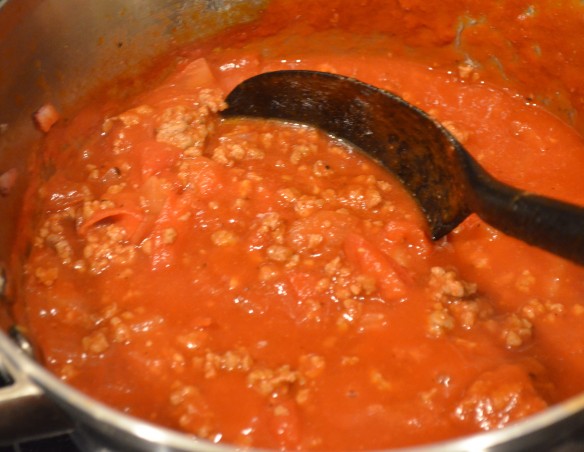 Next I added in an 8-ounce can of tomato sauce, half of the empty tomato sauce can of water, two tablespoons of tomato pasta, and a freshly chopped tomato to create the moussaka's tomato sauce. I let the mixture simmer together for approximately 15 minutes, stirring occassionally, and tending to the eggplants that came out of the oven.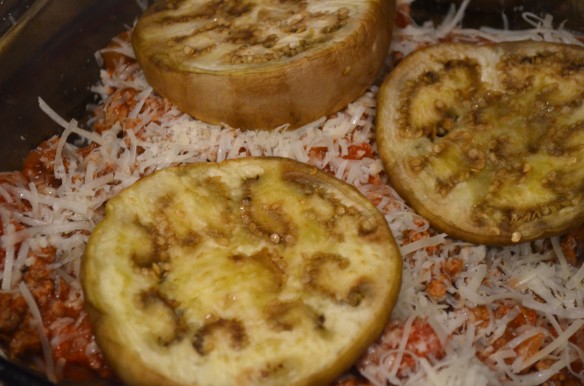 For the assembly of the moussaka, I misted a 9"x9" glass baking pan with olive oil and covered the bottom in Panko bread crumbs. Next I added a layer of the baked eggplant, followed by a layer of the tomato and lamb mixture, a healthy dose of parmesan cheese then repeated each of those layers an additional time.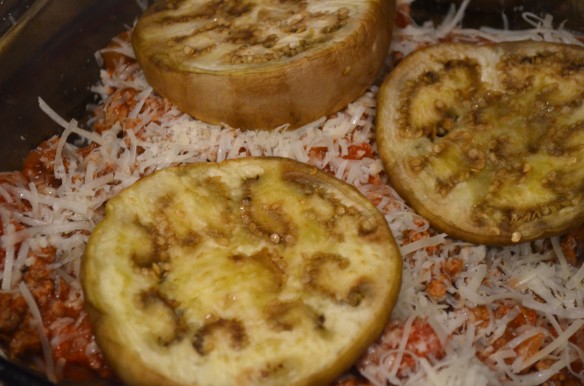 Finally came a generous pour of the bechamel sauce to coat the top and another sprinkling of parmesan. A few pinches more of cinnamon and nutmeg were added to the top of the casserole, and we were good to go.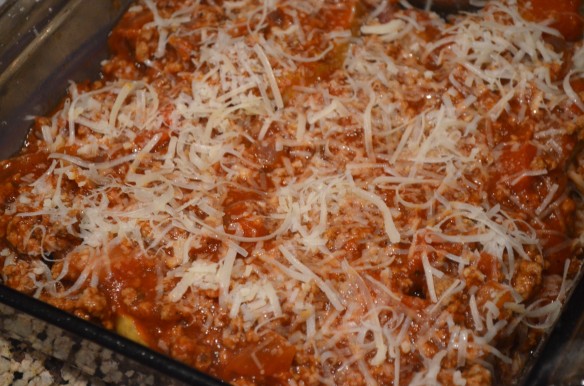 I baked this Greek version of lasagna for an hour at 350°.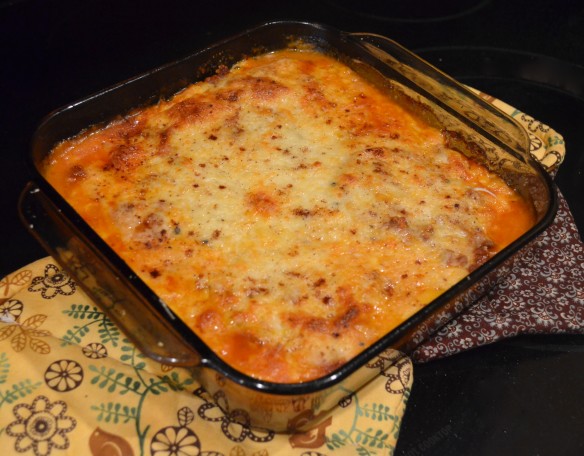 I actually brought the oven temperature down to 175°, covered in in foil, and let it rest in the warm oven until we were ready to eat dinner, so that was really convenient. The bechamel and parmesan mixture on top made an awesomely delicious "crust."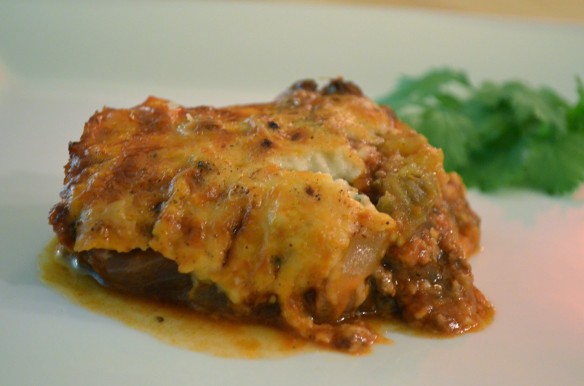 Excellent dinner, completely worth the time commitment!