(BBQ) Shrimp and (Blue Cheese) Grits
Dustin and I have not been shy about our newfound love of grits and our obsession with blue cheese. What could be better than combining the two? That's what I thought when I saw this recipe on 20 Something Cupcakes. It sounded like the perfect brunch to me!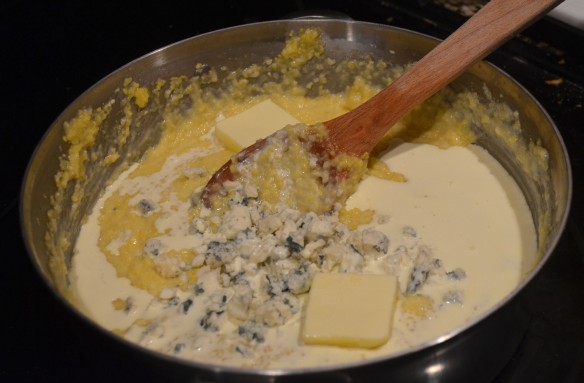 These grits were really creamy and cheesy (no surprise there), and used a different cooking style for the grits than the other grits we've previously made using chicken stock. The blue cheese is surprisingly subtle, but the flavor profile is still there.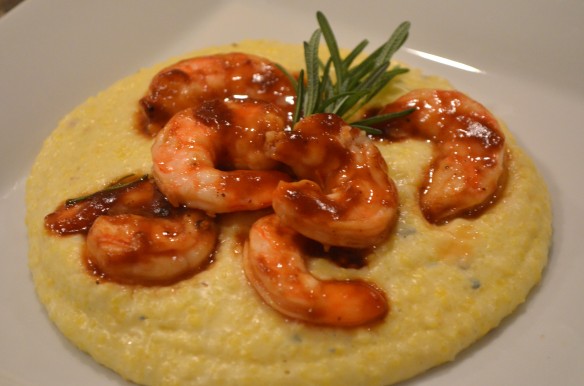 We didn't actually make our own barbecue sauce this time around, instead just using some premade stuff we already had in the fridge, but we definitely added the rosemary during the baking process for heightened flavor. Next time we'll have to make our own to add another level of complexity to the already successful brunch dish!