Flank Steak & White Bean-Zucchini Fritters
The combination of white beans, bacon, and zucchini fritters from 20 Something Cupcakes (quickly becoming one of my favorite blogs for delicious and creative recipes), lightly fried and drenched in basil aioli seemed like a perfect complement to a simply grilled flank steak marinated in a mixture of basic spices, olive oil, and soy sauce.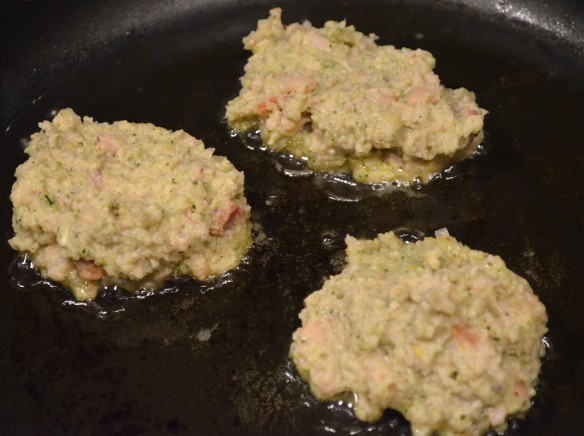 These fritters turned out a lot better than the last time we tried making fritters, but we still have a long way to go with our frying techniques.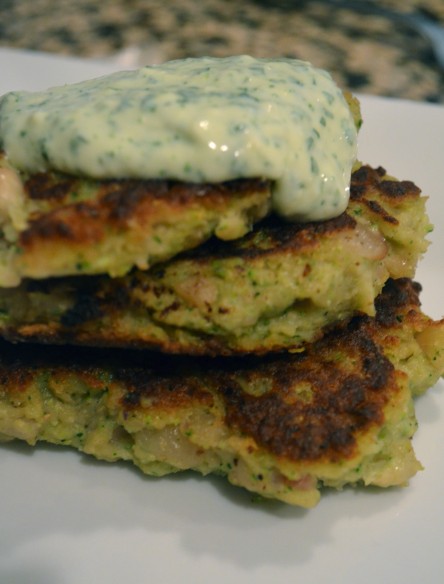 Overall these fritters were a great way to unhealthily eat your vegetables, but at least we did eat veggies, right?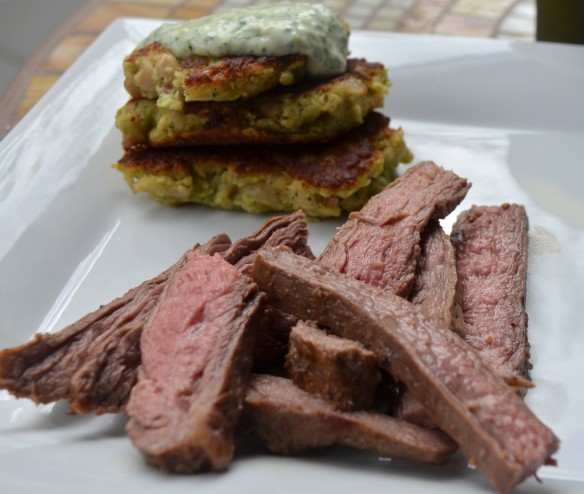 The garlic-basil aioli was really good to dunk the flank steak in as well. Why is it that condiments, particularly aioli, make everything taste better?