Pina Colada Rolls
I love cinnamon rolls like no other, but sometime on a summer morning, rich cream cheese icing and warm cinnamon don't hit the spot. Traditional cinnamon rolls are more suited for a crisp fall morning; however pina colada rolls are the perfect summertime equivalent!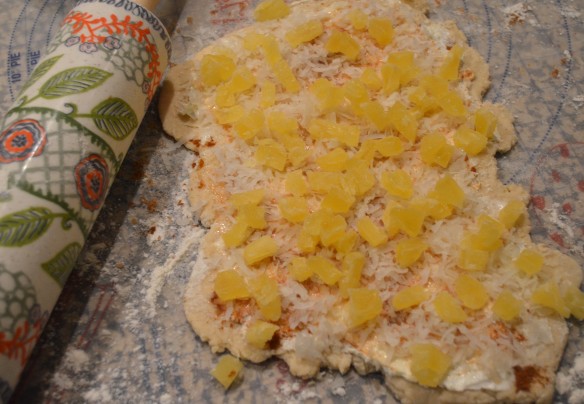 We used the same dough as the no-yeast cinnamon rolls because, hey, who wants to wait for dough to rise when you don't have to?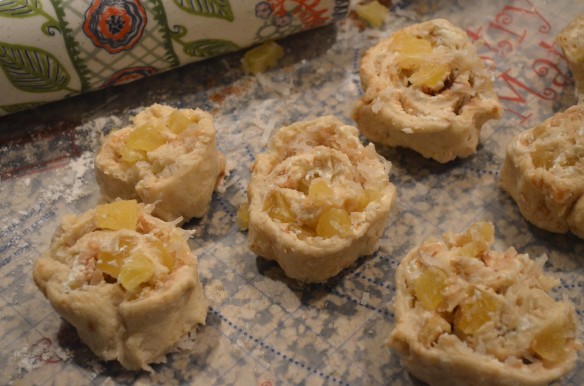 We covered the dough with a layer of cream cheese and a sprinkling of vanilla sugar, dried pineapple and sweetened flaked coconut before rolling and cutting them into individual rolls.  We made a thin glaze with confectioner's sugar and milk instead of the thick cream cheese frosting from before to make these a little lighter on the palette after they were baked in the oven at 425° for 20 minutes.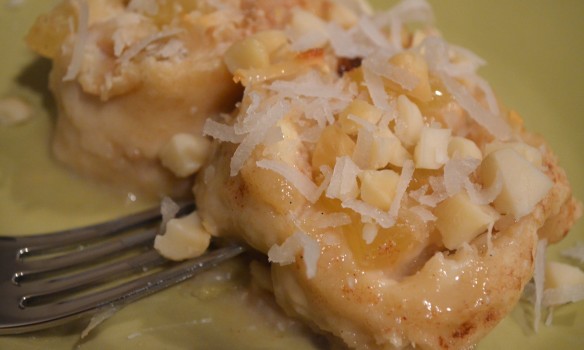 We also topped with some chopped macadamia nuts and more sweetened flaked coconut. I definitely prefer simple cinnamon rolls to these, but I had a great time experimenting with a different roll filling. I have a few more renditions up my sleeve that are really exciting me as well!