Teriyaki Pineapple Chicken Quesadillas
Grilled pineapples have been on my mind for awhile. I know pineapple works well with teriyaki chicken and that both would go well with some grilled onions and spicy pepper jack cheese stuffed into a tortilla!
First, I let the chicken marinate in my own teriyaki sauce— mixture of olive oil, soy sauce, brown sugar, and pineapple juice—all day long to get the meat really tender and juicy.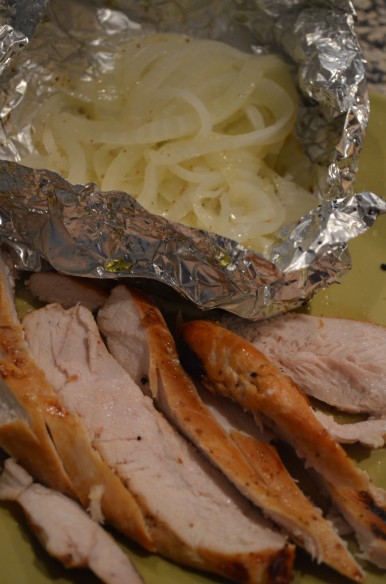 That evening we grilled up some chicken breast, pineapple and onions on our grill outside.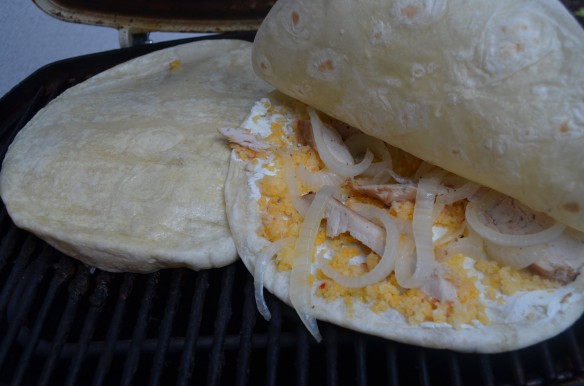 Once all the ingredients were cooked, we put some goat cheese and pepper jack cheese on a large flour tortilla, spread our toppings on top along with another tortilla. Then we attempted to grill the quesadillas on the grill as well, but we were nervous about burning everything, so we pulled them off before they got any kind of char. But the cheese was thoroughly melted, which is obviously the most important aspect of a quesadilla.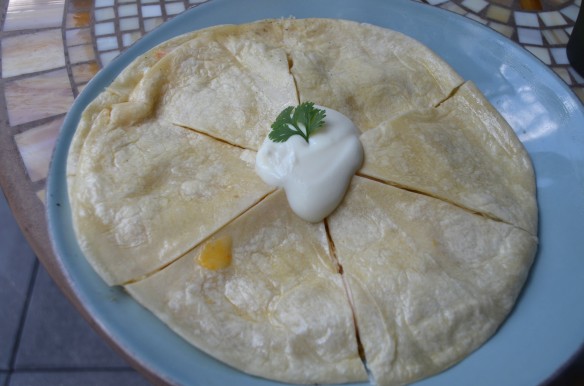 Second favorite quesadilla I've made after the artichoke pesto quesadilla. I'm not sure if I'll ever be able to top that quesadilla in my mind, but I'm definitely digging the grilled pineapple!