Brie & Peach Quesadilla
In a last ditch effort to keep my mind off fall's arrival today, I have a couple more summer-y things to eat and share, including this peach and brie quesadilla I made for lunch one day. Just don't tell Dustin since I didn't share.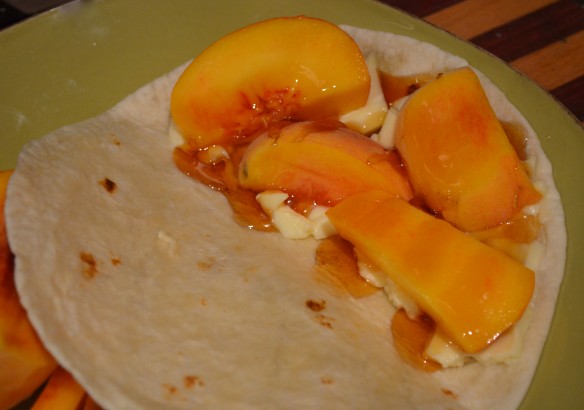 I'm loving the mild flavor of brie combined with fruits right now, and peach and brie might just be my favorite of all. I sliced some brie and sliced half a peach, put them on a tortilla leftover from enchilada night followed by a drizzle of honey and a squeeze of lime juice and then cooked the folded tortilla until crispy.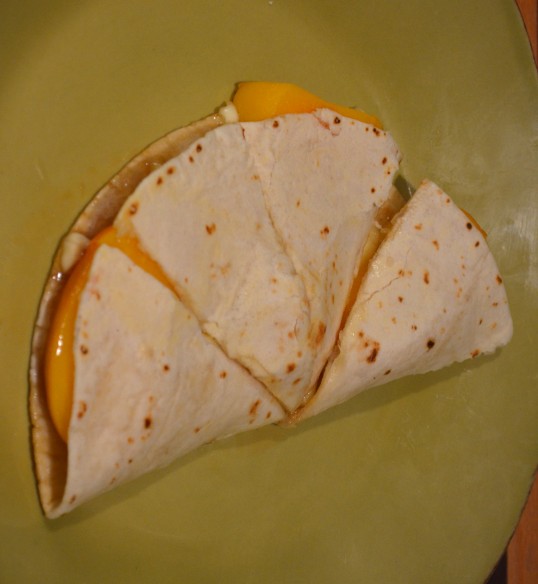 I thought about making some sort of slightly spicy, peach salsa as a contrast to the sweetness, which might have made this a much prettier and more exciting picture. But let's face it, even when it comes to non-dessert dishes, I still go crazy for the sweet!