Breakfast Pizza
Perfect for a lazy brunch, and the possibilities are endless. Basically just take your favorite savory breakfast items and dump them on a baked pizza crust.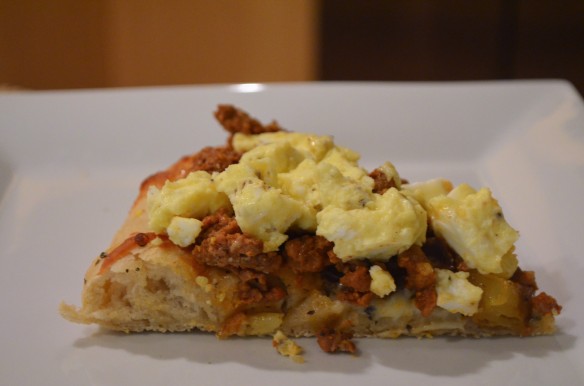 We baked a pizza crust with a little bit of olive oil and a sprinkling of cheese, then once it came out of the oven, we topped the crust with cooked chorizo, chopped potato wedges, scrambled eggs, and onions. It was delicious as is, but I bet it would have been even better with some fresh cherry tomatoes!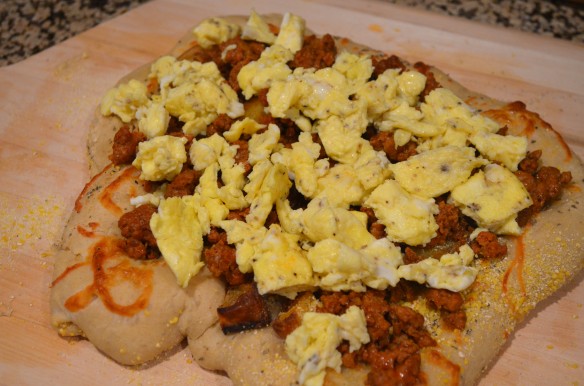 This final pizza that we have eaten of late came out a really funky shape because we used leftover pizza dough we refrigerated overnight, and it didn't roll out as well as fresh dough. However all that mattered to us was the taste! How can you go wrong with chorizo and eggs?