Chocolate Chip Cookie Dough Truffles
The second half of October officially means candy season is upon us. Homemade candy in this house.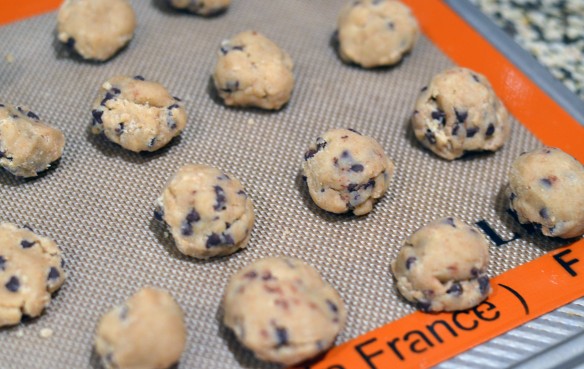 I had every intention of recreating one of my favorite candy bars— Reese's peanut butter cups, but I realized I didn't have enough chocolate to create the outer coating. I have a list of traditional candy bars I want to make from-scratch versions of— I've already made Three Musketeers, but Snicker's, Twix, and Reese's of course are all on the list. For now these candy bars will have to wait, as I made a different kind of candy— truffles. Chocolate chip cookie dough truffles to be exact.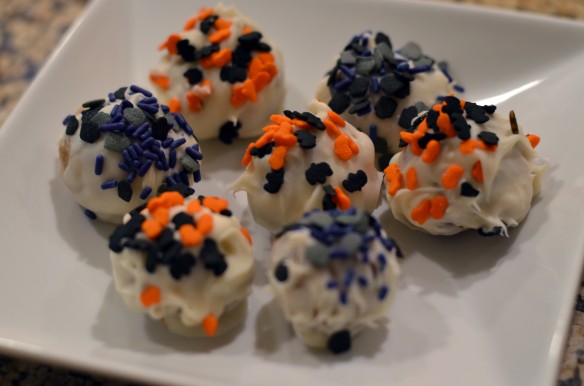 We got some truffles like this at the Godiva store with a gift credit we got, and they were oh-so delicious. For my truffles, I made eggless cookie dough, divided them into balls and froze them for about an hour. Then I dipped them either in white candy melt followed by festive sprinkles for Halloween or I slightly flattened the balls, dipped them in melted peanut butter chips and added mini chocolate chips to the top so the truffles actually looked like mini chocolate chip cookies. I let the truffles harden in the fridge. I checked after 30 minutes in the fridge, and they had hardened nicely. Store them in the fridge for up to a week (but they probably won't last that long).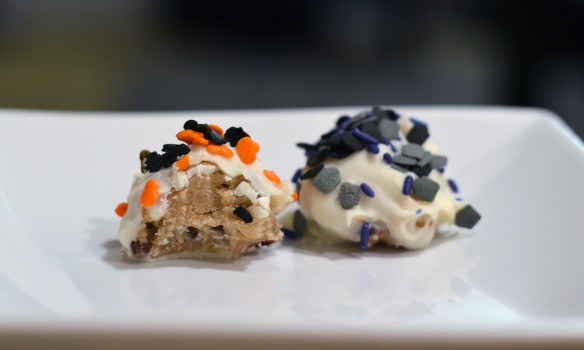 These are incredibly rich, but hard to stop eating once you start. One is probably enough, but since I made them with two different coatings, of course we had to eat both kinds. We made these on Friday and ate them for 2 days before we made a pact to ourselves to leave them alone in the fridge and let Dustin take them into work today. It was torturous knowing they were in there just waiting to be eaten.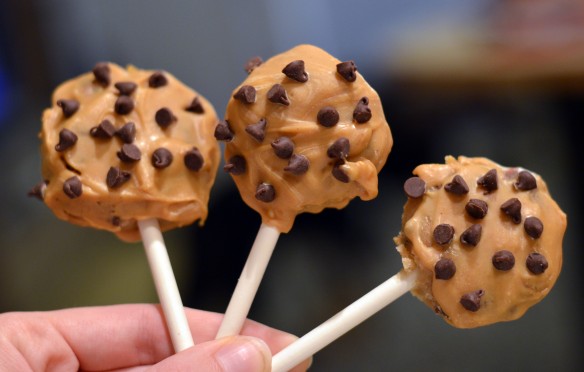 These are definitely an easy and delicious dessert that can be adapted to any holiday using colored candy melt and different sprinkles. You can be sure I'll be making these again!