Mexican Eggs Benedict
Brunch is without a doubt one of my favorite parts of the weekend. I'm all about a big leisurely meal that basically allows you to eat breakfast food for lunch and drink orange juice spiked with a bit of champagne.
We don't actually go out for brunch on the weekends that often, but rather we try to make it at home. These Mexican eggs benedict are one such brunch. I usually go for pancakes or French toast for brunch, but if I'm going with something savory, it will probably be eggs benedict. Not the traditional, boring eggs benedict, but eggs benedict with a twist like crab or smoked salmon, or perhaps a uniquely flavored hollandaise sauce.
We put our own twist on eggs benedict by adding some chiles for Mexican flair. We topped our toasted English muffins with some chorizo patties, a (lightened) Hatch chile and jalapeño hollandaise sauce along with some runny poached eggs.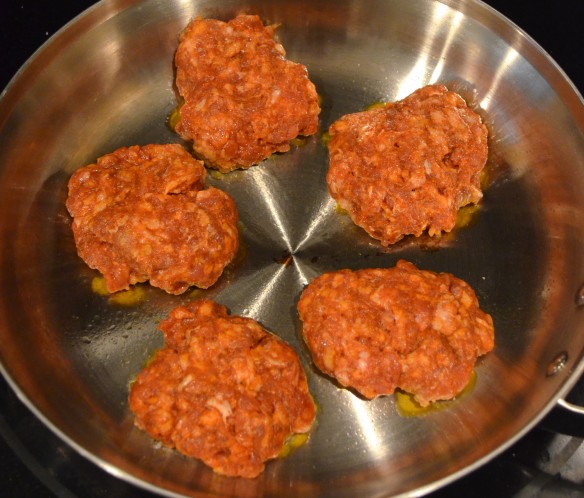 Hollandaise sauce sauce is not particularly healthy, so I made a lighted version that I found online.
Lightened-Up Hatch Chile and Jalapeño Hollandaise Sauce
Adapted from EatingWell
1 tablespoon butter, melted
3/4 cup non-fat buttermilk, divided
1 tablespoon cornstarch
1/2 teaspoon salt
2 Hatch chiles, skin and seeds removed
1 jalapeño, seeds removed
1 large egg, lightly beaten
1 tablespoon lemon juice
Process Hatch chiles and jalapeño in a food processor until smooth. Set aside.
Whisk 1/4 cup buttermilk, cornstarch, and salt in medium saucepan over medium-high heat.
Once mixture begins to slightly thicken, add in the chile mixture, the egg and the rest of buttermilk, whisking constantly.
Reduce the temperature to medium-low until the mixture comes to a simmer, making sure to continually whisk.
Once the sauce reaches a simmer, cook for 15 seconds, remove from heat and stir in the lemon juice and butter.
Serve warm over an open-faced English muffin with chorizo and poached eggs. Because of the chiles, this hollandaise sauce is thicker than most, but it's delicious!