Pumpkin Dinner Rolls
While the rest of our meal wasn't entirely successful, the dinner rolls I made to complement it were the complete opposite and definitely the highlight of the meal. I halved the original recipe for the two of us from Kirbie's Cravings and King Arthur Flour, and over the course of two days, Dustin and I gobbled the entire pan's worth. It may or may not be all I ate for lunch one day.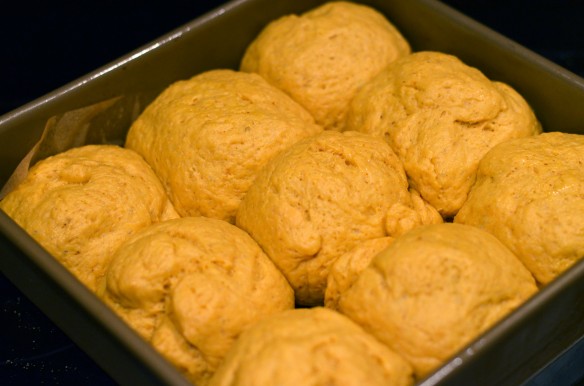 The pumpkin flavor is subtle, and makes these dinner rolls soft and puffy.
Dustin ate his with salted butter, and I ate mine with honey butter. Both butters are equally delicious. Either way, try to eat them that day because they are definitely best warm fresh from the oven!