Curried Chicken Salad + Homemade Whole Wheat Crackers
Whole Foods makes some great prepared chicken salads. Two of our favorites being the blackened chicken salad and the curried chicken salad. I wanted to take a shot at making our own curried chicken salad, with cashews and chickpeas, and serve it with homemade crackers. The chicken salad was fairly easy to craft. We just poached up two boneless skinless chicken breasts until cooked. We let them cool and sliced them into small chunks. At the same time, we freshly prepared our curry paste. We had so much luck with the curry paste from our Curry Goat that I decided to whip that up again.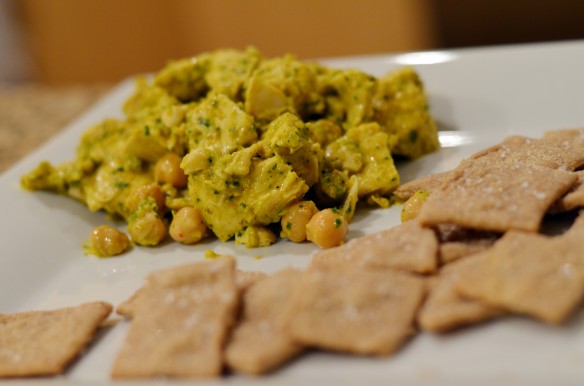 All it takes to make the final salad is to massage the paste into your chicken, add a scoop of cashews and a heaping handful of chickpeas. Add a 1/4 cup of light mayo and a heaping 1/3 cup of fat free greek yogurt. Mix it all together to fully coat everything in curry sauce. The flavors are awesome, powerful, spicy, and balanced.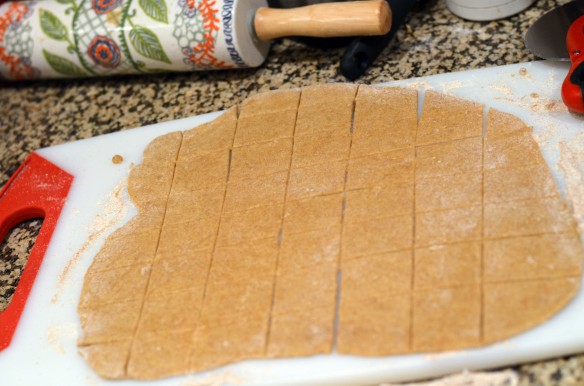 But you wouldn't catch us scooping this curried chicken salad up with any old regular cracker. We had to make our own!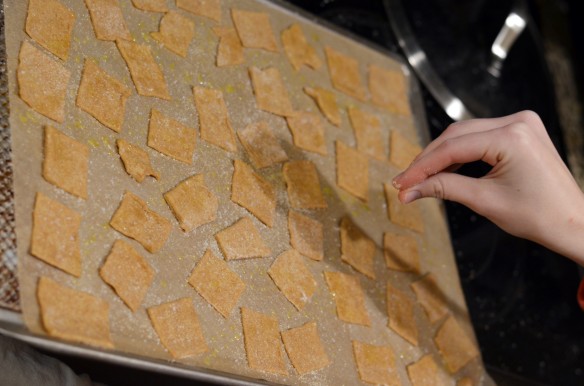 We followed this recipe for our whole wheat crackers, and the only piece of advice I can add is to really wait just a little bit longer. We got anxious (and hungry) and pulled our crackers out probably a minute too early. A few of them were really crunchy and perfect, but a lot of them were still a bit to soft to be considered a cracker (tasty nonetheless).