Curry Goat
"Let's make the curry goat." We keep saying that to each other. It's been well over 6 months since our romantic getaway to Jamaica. And we keep saying that we should make the curry goat. A couple times over the span of our trip, from tour guides, and hotel attendants, we heard that we have to try the local delicacy. And yet somehow the five or so restaurants at the resort collectively only serve this meal once a week— the day before we got there (and we were only staying six days). So, together, we resolutely stated that we needed to make it ourselves at home.
I feel like we've almost been putting it off just to keep the memory of that vacation just a little more in reach. A little closer. Well, finally our bellies got the best of our longing desires for sunshine and beaches. "Let's make the curry goat." And so we did last weekend when we had a full day to cook together.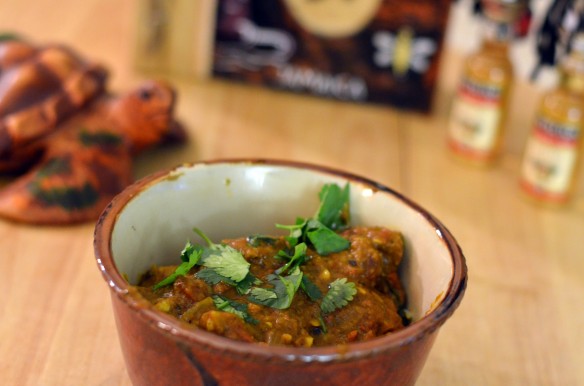 This ambitious challenge almost got deterred. It's surprisingly hard to find goat in the foodie northwest of Seattle. We settled on frozen Halal goat from an Indian grocery near Microsoft. It certainly wasn't the fresh local goat I was expecting, but it held its own and helped shine light on the beautiful curry that smothered it. Be warned of lots of potential bones!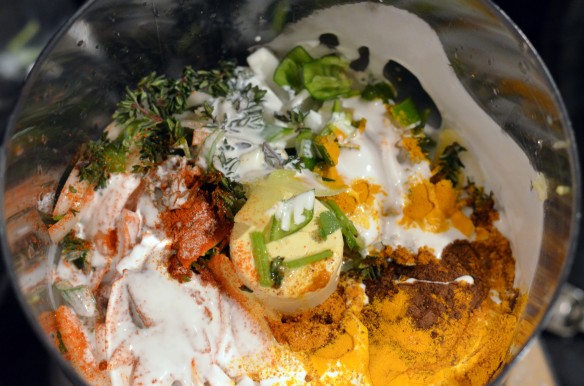 Here goes the curry paste recipe. Be warned, it's a ton of ingredients, but they so harmoniously combine that it's well worth the effort to get it all in there together.
Curry Paste
Adapted from The Great Meat Cookbook.
1 cup cilantro stems, chopped
1/2 white onion, chopped
2 serrano chiles, seeded
1 small piece fresh ginger, peeled
2 tsp fresh thyme
2 tbsp curry powder
1/2 tsp allspice
1/8 tsp cloves
2 tsp cumin
2 tsp tumeric
Juice of 1 lime
1 tsp sweet Hungarian paprika
2 tsp salt
1/4 cup unsweetened coconut milk (from a 14 oz can)
Add all ingredients to a food processor. Blend to form a soft paste.
With the curry paste finished, give it a quick taste. It should be delicious but nice and spicy. We'll tame that spice and heat over the cooking process.
Next, place your cubed goat (~1.5 pounds, bone-in) in a large bowl and cover with the curry paste. Massage the paste over all the pieces of meat and really work in the marinade. Let sit for an hour, covered.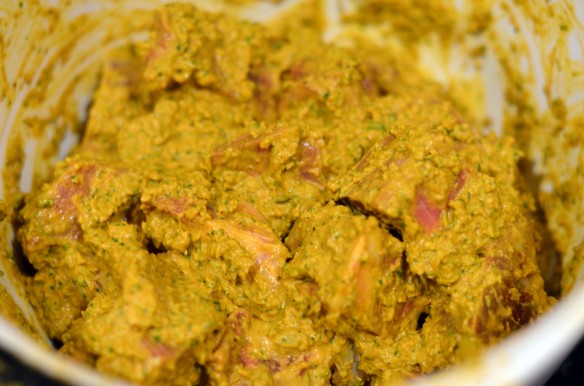 Heat a large pot with 1 tbsp oil and cook up the other half of the onion and a few pieces of garlic on medium-high heat. After their soft and opened up, add the goat with all the curry paste and cook for about 5 minutes on medium.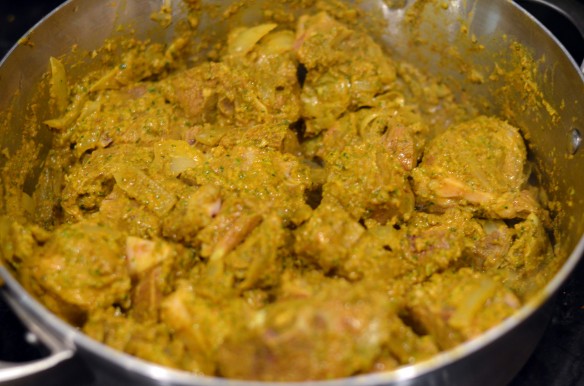 Stir in a 14.5 oz can of fire roasted diced tomatoes, 2 tsp of brown sugar, and the rest of your coconut milk.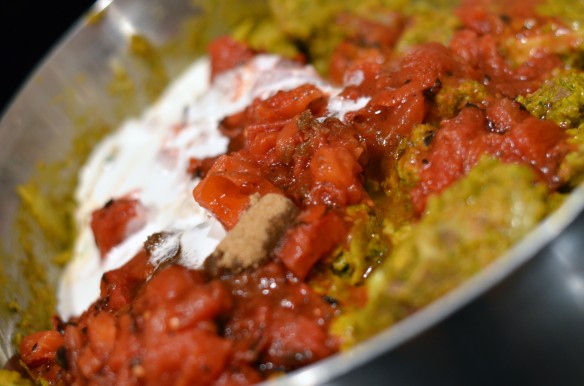 Boil, reduce, simmer, cover, and cook for about an hour.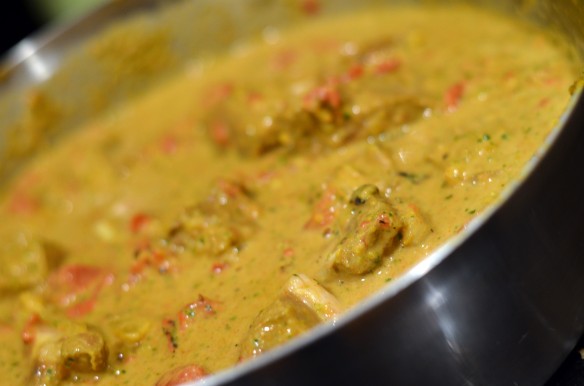 With about 20-30 minutes left on your curry goat, cook up a pot of white rice. When the goat is finished, add a handful of cilantro to the pot and stir. Plate the curry goat over rice in a bowl and garnish with more cilantro.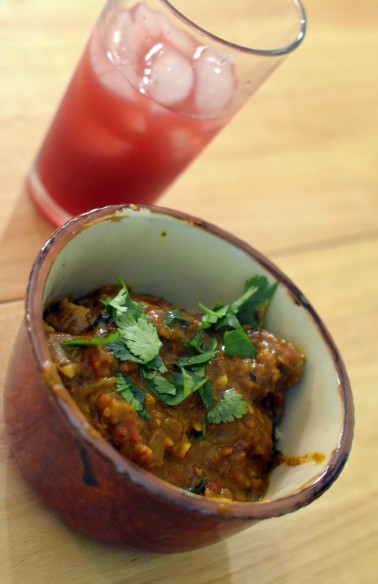 And maybe celebrate with a Pomegranate Hurricane (1.5 shots OJ, 1.5 shots Dark Rum, 1 shot POM, plus grenadine) or Appleton Rum on the rocks (which we brought home in cute little bottles decorated to look like Jamaican men and women. I can't help but want to make this again real soon if not only for the memories of deep blue waters and Dirty Bananas on the beach.