Greek Frittata
For a couple that loves eggs as much as we do, it's hard to see how we haven't stumbled upon a frittata up to this point. Well we haven't, and that was a mistake. We finally took the plunge into making this wonderful egg dish!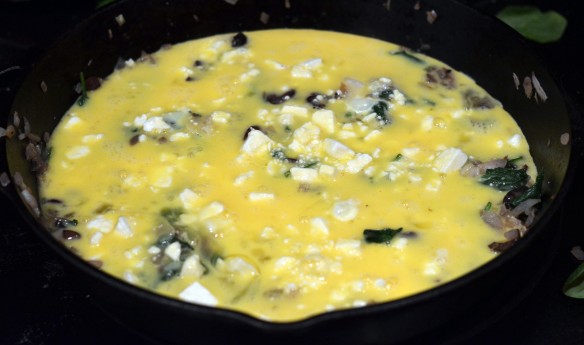 The first time we had Greek omelets was at Hobbit Cafe back in Houston. You might recognize that name because I think we've mentioned it once or twice before. It was one of our frequent breakfast spots near Rice. We took that inspiration and incorporated it into our Frittata to make it have a Greek twist.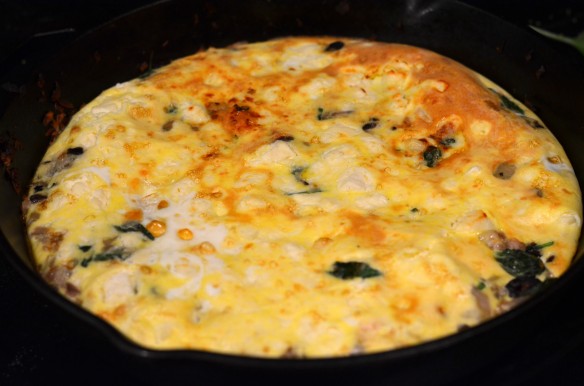 We found this recipe as a general guide. We started by grilling up a bunch of garlic and onions on our skillet with some olive oil. We threw in a some oregano and added sliced Kalamata olives. We added a panful of spinach, then pressed down and quickly worked it with a wooden spoon to get it warm and wilted. It will disappear into almost nothing, and you'll probably need to add even more. Finally, we added in feta cheese. We recommend a lot.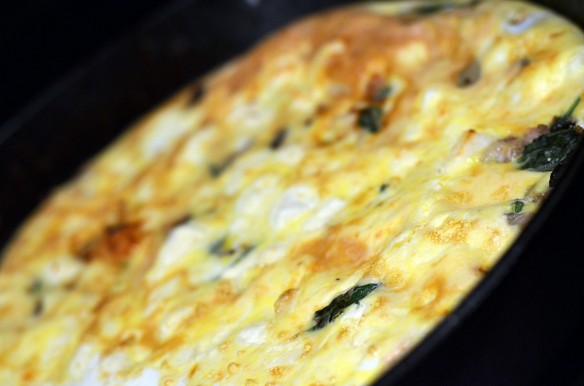 Then we poured in the 10 beaten eggs layering them on top of everything. Quickly, we shoved the entire skillet in the oven and let it cook for about 12 minutes. It came out hot, golden brown on top, and delicious.