Steamed Bacon Buns
Back when we had our sushi night, we went shopping at the large Asian grocery store where I made an impulse purchase— prepackaged mix to make steamed BBQ pork buns like you get at your favorite dim sum restaurant.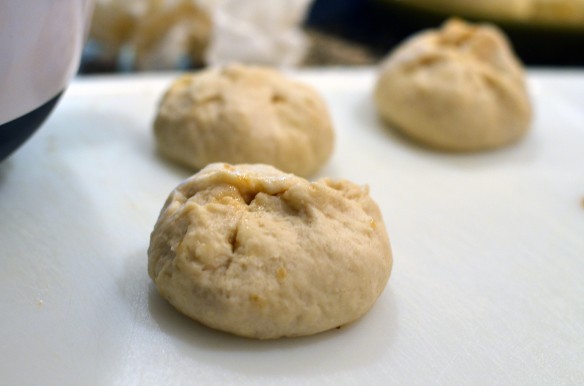 The little bag of flour and yeast had been sitting in the cabinet for awhile, but I just couldn't get too excited about making the buns for some reason. But then I realized that was because it wasn't exciting. How can you make steamed pork buns more exciting? Make them bacon buns!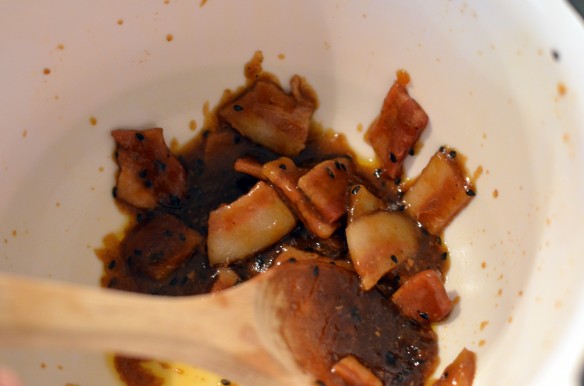 I prepared the dough according to the instructions on the back of the packaging. There was lots of kneading involved. Lots.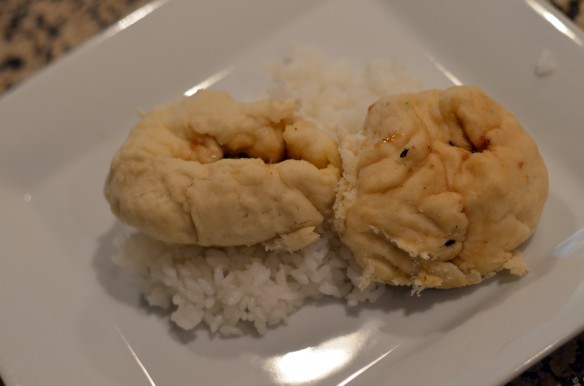 While I was waiting for the dough to rise, I cooked up about 3/4 pound of thickly sliced bacon. I combined 1/2 cup water, 1 tablespoon of sugar, 1 tablespoon of vegetable oil, 1 tablespoon of rice vinegar, 1/2 cup of soy sauce, 2 tablespoons sesame seeds, a few dashes of sriracha sauce, along with salt, pepper, red pepper flakes, and just a bit of ginger. I brought the mixture to a boil then added a cornstarch paste (1 tablespoon cornstarch mixed with 1 tablespoon of cold water) to thicken the sauce. Then I allowed it to cool before handling further.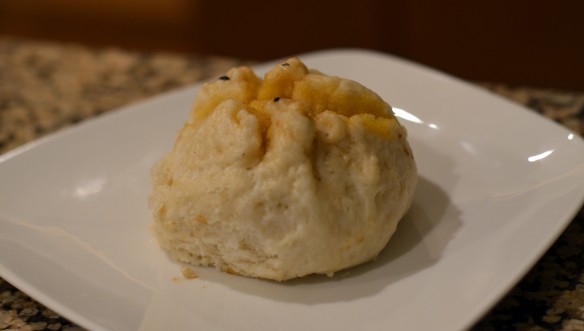 I divided the dough into 10 pieces, rolled each piece into a ball, and flattened them out. I put a dollop of the bacony syrup into the middle of the flattened ball and pinched all the ends together. Tip: Allow the made buns to rise again before steaming— they will be lighter, fluffier and will achieve the perfect texture. We steamed some right away and they didn't come out nearly as good. We used a metal steamer basket (sprayed with cooking spray) to steam the buns for approximately 15 minutes but cooking time may vary based on size. We only steamed 3 at a time because the buns practically doubled in size, so any more that that would have overwhelmed our little basket.
They might not be the prettiest things we've ever made, or look as good as a restaurant's pork buns, but they sure were delicious!