Biscuits 'n' Gravy Style French Toast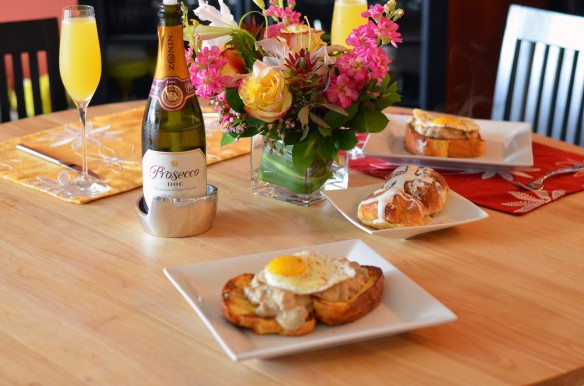 For Easter brunch we got up Sunday morning and made a delicious savory french toast. Erin's always been a big biscuits and gravy fan, so we made a chicken sausage and maple sage gravy (a la Skillet) to top some griddled brioche bread from Macrina— the perfect blend of sweet and savory flavors.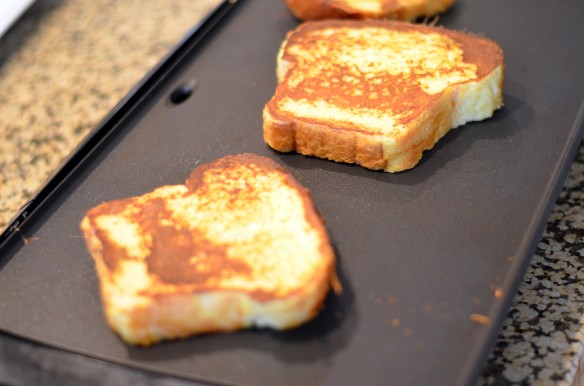 To make the gravy, we made a roux by melting 1/4 cup of butter then adding 1/4 cup of flour until it was nutty and fragrant. While that was being made, we brought 1 1/2 cups milk to a boil with a few tablespoons of dried sage then added the milk to the roux, whisking constantly until a thick gravy was formed. Next, we added in approximately 1/4 cup of pure maple syrup along with salt and pepper to taste. We finally added in some ground chicken sausage for a meaty sauce to top our grilled bread.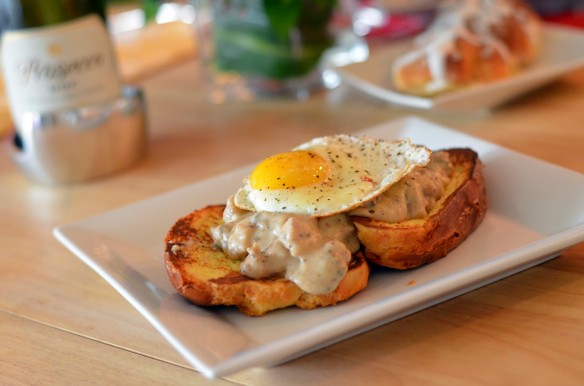 We created a smooth egg and milk mixture and submerged thickly cut, slightly stale pieces of bread then grilled them on the griddle over medium-high heat until they were a beautiful golden brown.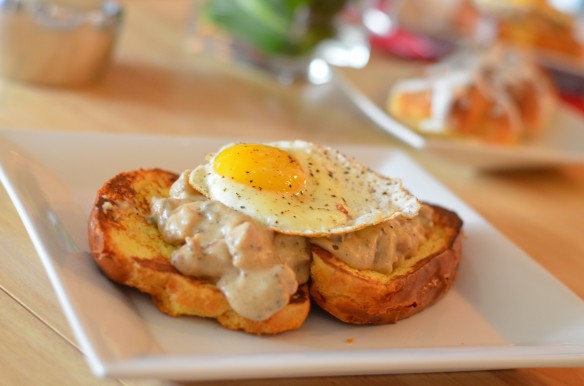 While Erin topped the french toast with the gravy, I fried a couple of eggs up to add on top. Fried eggs are the perfect garnish for any brunch. You really can't make brunch without a few runny yolks to cover whatever you are making.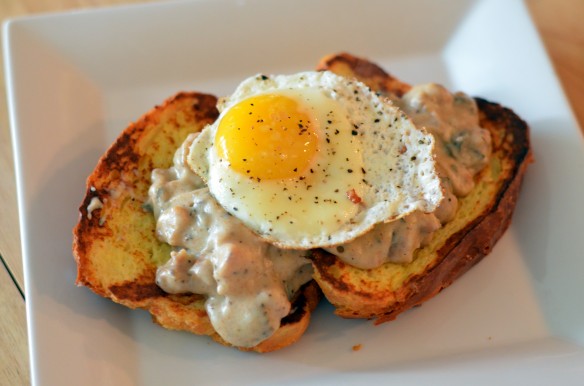 Alongside our Biscuit 'n' Gravy French Toast, we ate some hot cross buns, traditionally served on Good Friday, but we figured Easter Sunday was close enough. Neither of us had ever tried hot cross buns, but we couldn't resist picking up a couple from Bakery Nouveau when we were in the area yesterday visiting Alki Beach on a perfect Seattle day. The hot cross buns were delicious— like superbly spiced cinnamon rolls— and I'm sure Erin has added them to her list of things to make for Easter time next year.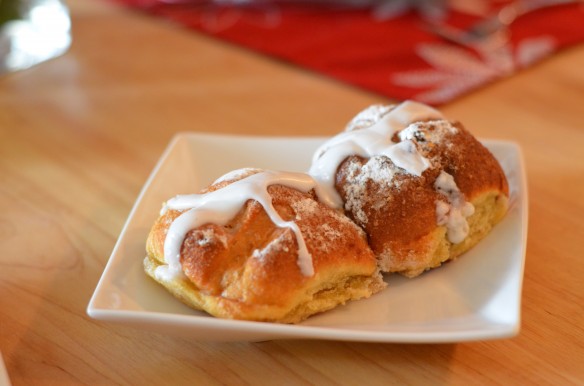 We finished our brunch off with strawberry banana orange mimosas before being caught in a stuporous food coma we had to recover from before heading to our Seder meal. Not a bad way to spend a lazy Sunday morning!