Purple Asparagus & Artichoke Risotto with Crispy Pancetta
After busting out the Arborio rice to make dulce de leche rice pudding a few days ago, we decided to put the rest to savory use. We decided to use a basic risotto recipe as a base like Dustin used in his cook-off and then added some flavors we thought would go nicely together. We decided on asparagus, artichoke hearts, and pancetta topped with lemon juice to really make the flavors pop. While walking through Pike's Place Market we found purple asparagus, something we've seen there several times, and I've  always wanted to buy, but never have. So we bought the purple asparagus, which is sweeter because it has a higher sugar content (and lower fiber content), which I guess makes it less healthy. But hey, it's still a vegetable nonetheless.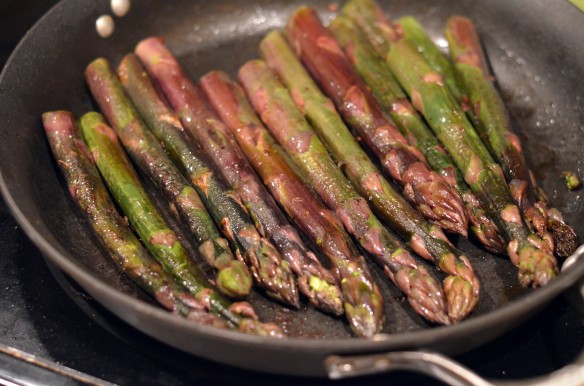 We also picked up some pancetta (essentially Italian bacon) at the specialty market in Pike's Place. Leftover strips of pancetta went deliciously with fried eggs for breakfast, by the way.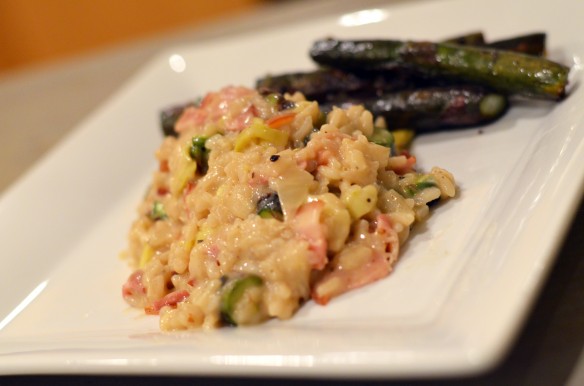 I try not to go back for seconds, but I had to for this risotto. That's how delicious it was. I ended up with a slight stomachache later that evening, but it was so worth it.