Black Beans and Sweet Potato Tacos
I really enjoyed these black bean and sweet potato tacos on freshly made corn tortillas with queso fresco, sour cream, and pico de gallo. Dustin says they were good, but not as good as any taco with meat and claims he could never be a vegetarian. I would definitely opt for these tacos over many of the meat tacos I've had, so I guess this is one of the areas where our taste buds diverge despite having grown pretty similar after having been together for many years.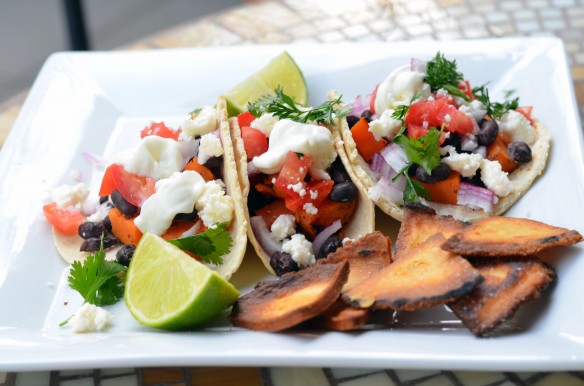 Dustin once again made perfect corn tortillas and grilled chunks of sweet potato outside, coated with a healthy dose of cayenne pepper to give the sweet potato a little kick. We heated some black beans in the microwave and added all of our extra toppings for a pretty easy dinner.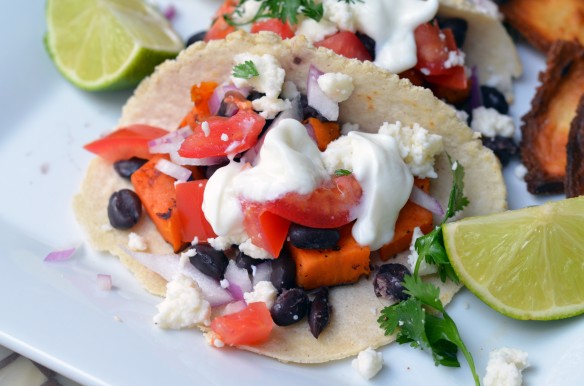 These cute, colorful, and healthy tacos are definitely something I could see being served at a taco stand! I'm very much looking forward to those on the beach in California!