Pineapple Curd
When Dustin cooked up those Thai peanut butter burgers with grilled pineapple rings, we didn't simply purchase pineapple rings from the grocery store. We actually bought a whole pineapple, as intimidating as it looks, and chopped it up ourselves.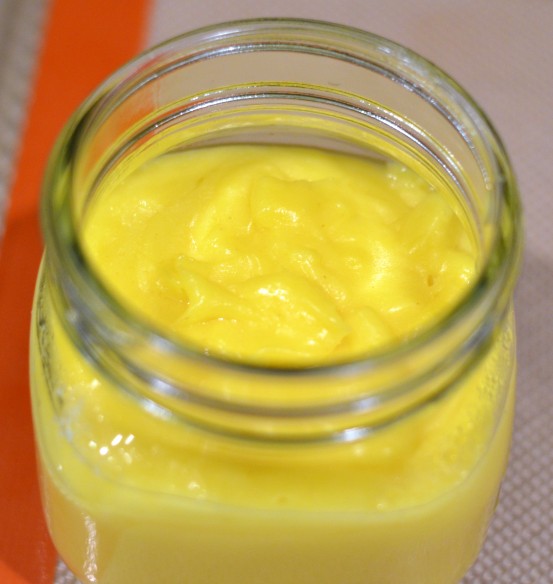 For some reason my mind just screamed pineapple curd. So that's exactly what I made with the leftovers. It looks just like the lemon curd I made before, but even more delicious. Slathered on top of homemade english muffins (coming soon!), this curd is oh so good!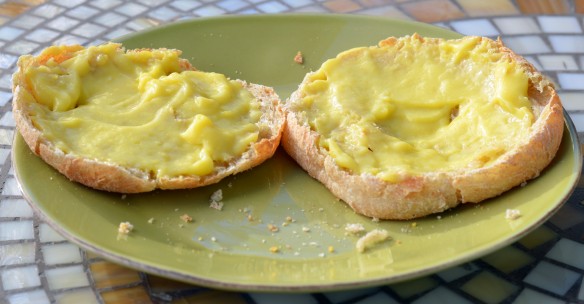 Pineapple Curd
1 cup pineapple puree (place chunks of fresh pineapple in the blender, then measure)
1/2 cup granulated sugar
3 egg yolks
2 1/2 tablespoons cornstarch
1/4 teaspoon salt
Whisk together the pineapple puree and sugar in a medium sized sauce pan over medium-high heat until mixture begins to bubble.
Whisk the egg yolks together in medium sized bowl, then slowly add a little bit of the hot pineapple mixture to the yolks, mixing.
Turn down the heat to low, then add the yolk-pineapple mixture back to the saucepan.
Add the cornstarch and salt and continue to mix until mixture has thickened and coats the back of a spoon.
Transfer to a glass jar, and once cooled. Store in the fridge for up to 5 days.