White Chocolate Ice Cream with Chocolate Merlot Sauce
I've been dreaming about combining white chocolate with the L'Ecole chocolate merlot sauce, so I finally did it in the form of ice cream. We won't be able to bring it with us on the road trip, so I'm trying to think of clever ways to use it before we head out.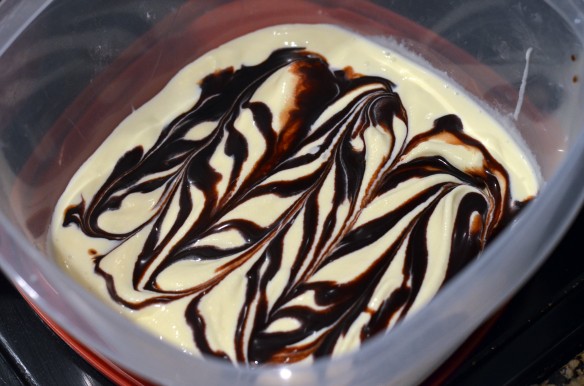 Make sure to splurge and use a high quality white chocolate because it really is the star of the show!
You can bet you'll see more with this ice cream in the near future.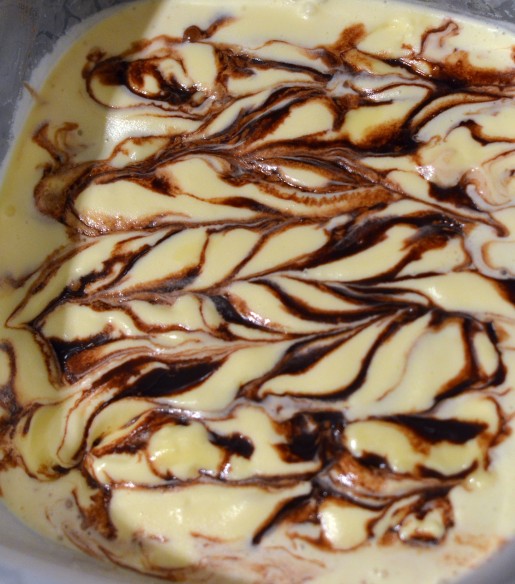 White Chocolate Ice Cream with Chocolate Merlot Sauce
8 ounces high quality white chocolate (I used Cordillera Sierra Nevada I bought at Whole Foods), shaved
5 large egg yolks
1 cup heavy cream
2 cups whole milk
1/2 cup granulated sugar
1/4 teaspoon salt
1/2 cup merlot chocolate sauce (or other fudge sauce)
Melt the white chocolate shavings in a large bowl.
In a medium sized bowl, beat the egg yolks until smooth.
In a medium sauce pan, combine the heavy cream, milk, sugar, and salt over medium high heat until sugar dissolves.
Remove from heat and very slowly pour half of the cream mixture over the eggs, stirring.
Transfer egg and cream mixture back to sauce pan and heat over medium heat until mixture just thickens and slightly bubbles.
Pour custard through a sieve placed over large bowl with melted white chocolate.
Stir the white chocolate with the custard until uniform.
Allow to come to room temperature before covering with plastic wrap and storing in the refrigerator to thoroughly chill (preferably overnight).
Churn the custard in an ice cream maker according to manufacturer's instructions.
Layer half of the ice cream in a freezer-safe container then 1/4 cup of the chocolate sauce in thin ribbons on top. Use a knife to create a swirl pattern. Repeat with remaining ice cream and chocolate sauce.
Freeze until desired texture is reached.
Inspired by recipe from Washington Post