Buffalo Chicken Soup & Blue Cheese Biscuits
Before Dustin left for one of his trips back to San Antonio, he specifically told me not to eat all of his Frank's. He literally eats Frank's hot sauce all of the time now.
Last week at the grocery store, he bought tortilla chips with no salsa, but instead said he would eat them with Frank's. Now I enjoy the flavors of hot wings (as evidenced by this soup), but I have no desire to eat it all of the time. I guess this is als0 why Dustin now loves the Bloody Mary. I silently giggled to myself when Dustin joked about me not using his Frank's because I already knew I was planning on making this soup while he was gone. Well not while he was gone technically, but I planned to make it on the day he got back as a special treat for him when he got off the plane.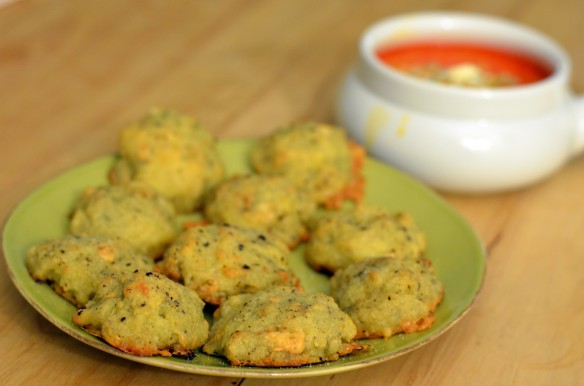 That day his plane landed early, a meeting at school went long for me, and then I sat in traffic, so my window for making D dinner was pretty tiny. I was worried I wouldn't be able to have a warm meal ready for him on the table when he arrived from the airport. Luckily I had cooked and shredded the chicken the night before which saved me quite a bit of time. I got the blue cheese biscuits I was making to dunk in the soup into the oven quite quickly, and the soup came together in a snap. I think Dustin was pretty pleased with the meal (even if it meant me using his Frank's)!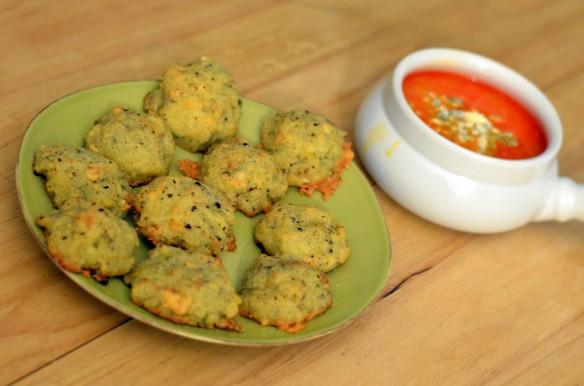 Buffalo Chicken Soup & Blue Cheese Biscuits
serves 3
Buffalo Chicken Soup
2 tablespoons unsalted butter
1 yellow onion, chopped
2 garlic cloves, minced
1 tablespoon flour
32 ounces low-sodium chicken stock
1/2 cup buffalo wing sauce (Frank's)
1/4 cup cheddar cheese, grated
1/4 cup parmesan cheese, grated
1/2 cup, blue cheese, crumbled + more for topping
1/2 pound cooked chicken breast, shredded
Melt the butter in a large stockpot over medium heat. Add in the onions and cook for about 5 minutes until translucent.
Add in the garlic and cook for another few minutes.
Add in the flour and toast for about a minute.
Add in the chicken stock and wing sauce, bring to a boil then reduce to a simmer for about 15 minutes.
Stir in all of the cheeses until melted.
Lower the heat and add in the cooked chicken.
Top with more blue cheese and serve with blue cheese biscuits (recipe below).
Blue Cheese Biscuits
1/4 cup dry white wine
1/4 cup water
1/4 cup unsalted butter, cubed
3/4 teaspoon freshly ground pepper
1/4 teaspoon salt
1 teaspoon garlic powder
2/3 cup all-purpose flour
2 large eggs+ 1 egg white
2/3 cup blue cheese, crumbled
Preheat the oven to 375º. Line a rimmed baking sheet with parchment paper.
Combine the wine, water, butter, pepper, salt, and garlic in a saucepan over medium-high heat, stirring until the butter is melted.
Reduce heat and add in flour, stirring until the dough is clumpy.
Remove from heat and allow to cool for 5 minutes.
Mix in 2 eggs followed by the blue cheese until smooth. The dough will be slightly sticky.
Scoop the batter using an ice cream scoop onto the pan (I made about 12).
Brush egg white onto the tops of the biscuits.
Bake for about 30 minutes or until tops are browned.
biscuits adapted from Epicurious