Fall Kale Salad
We had an amazing kale salad at The Hart and the Hunter, and when cooked properly, I firmly believe there is no better base to a salad than kale (plus cheesy kale chips are delicious).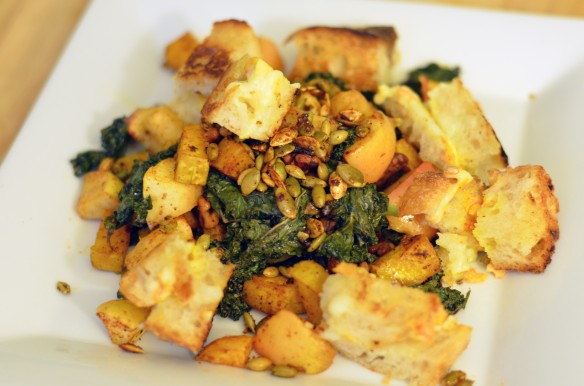 If not cooked properly kale can be a nasty wet mess, but tossed with olive oil and baked until crispy, kale doesn't nearly resemble the vegetable you might expect.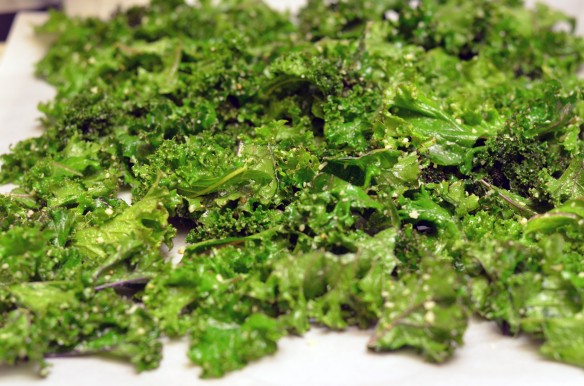 I'd been looking to make my own kale salad, but I hadn't been able to think up exactly what I wanted. It just screams healthy fall comfort food to me (not necessarily to Dustin, but he was surprisingly pleased with this meal in the end).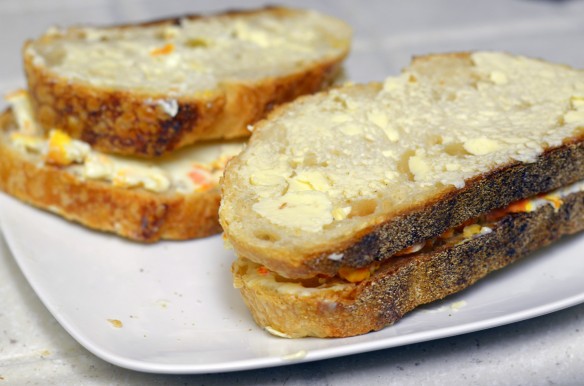 When I saw this recipe from Half Baked Harvest, it called out to me. Apples and butternut squash with an apple cider dressing— what screams autumn more than that? But in all honesty, it was quite possibly the brie grilled cheese croutons that threw me over the edge!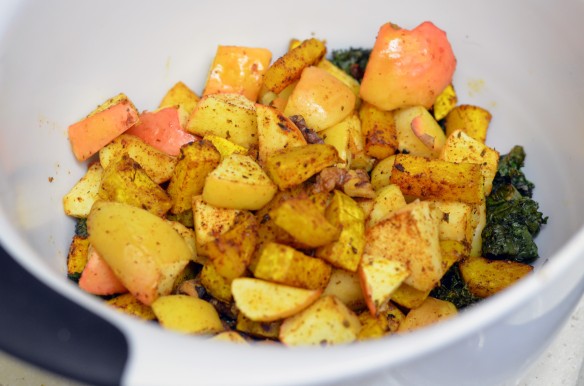 I intended to make this salad on my no-class day when I stay at home and play catch-up on reading, but that didn't happen. Dustin was sweet enough to do the brunt of the work a different day.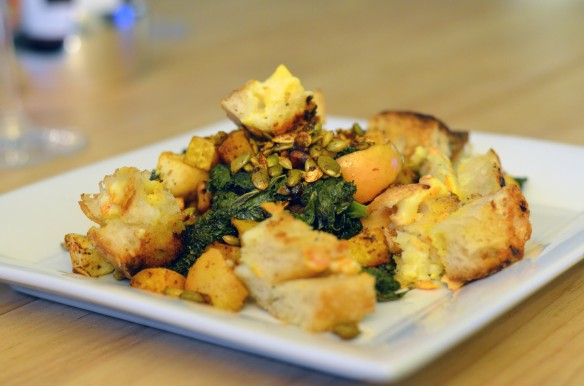 It's not a particularly hard meal, but there are quite a few steps.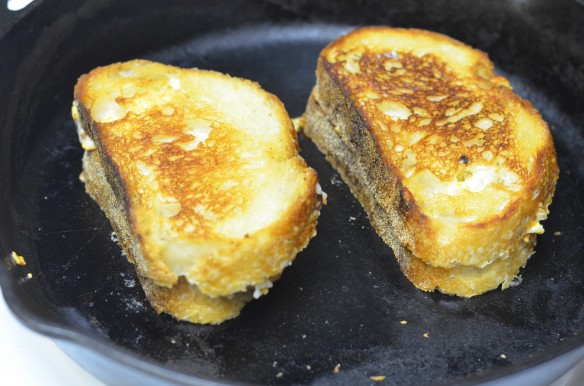 We made a couple of changes to the original recipe, replacing the pecans with walnuts and adding toasted pumpkin seeds, which might be my new favorite snack.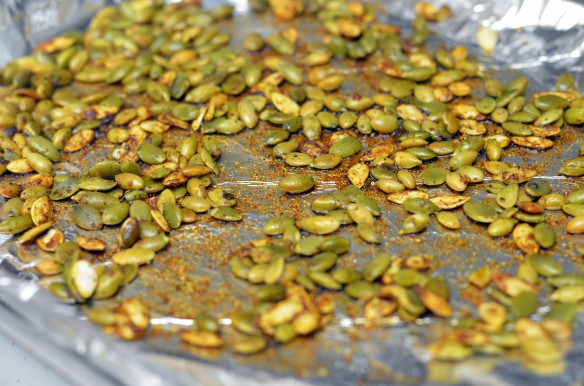 Check it out if you are looking for a healthy autumn dish!