Apple Cider Caramel Sauce
As promised, here is the sweet addition to the pumpkin ice cream from yesterday. With a big bottle of apple cider sitting in the fridge, I needed something interesting to do with it (besides drink it straight, of course, because that would be boring). I already planned to make the ice cream when I stumbled across a recent recipe from Southern Living that popped up across several different blogs. Easy and sounded delicious. I was sold.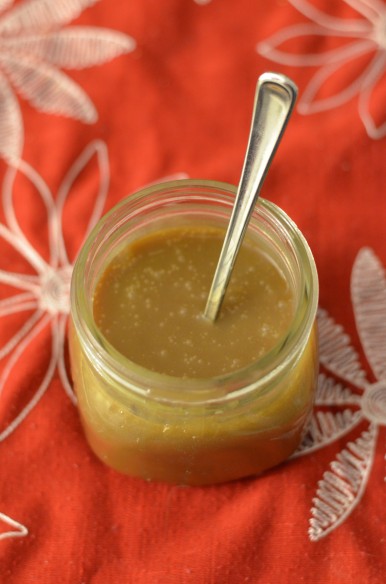 Feel free to add in a little coarse sea salt, as well. I did— that's what those little flecks you see below are. Salted caramel sauce > regular caramel sauce. It's truly the perfect complement to pumpkin pie ice cream (or maybe for use on galette)!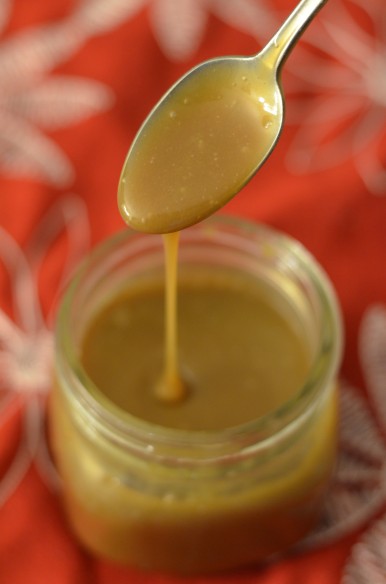 I'm planning on mixing this in with some eggnog for an extra special holiday treat!
Apple Cider Caramel Sauce
1 cup apple cider
1 cup brown sugar, packed
1/4 cup heavy cream
1/2 cup unsalted butter, chopped into pieces
1 teaspoon vanilla extract
1-3 teaspoons coarse salt, to taste (optional)
Cook the apple cider in a saucepan over medium heat until the cider has reduced to 1/4 cup.
Stir in sugar and heavy cream, then bring to a boil, stirring constantly for two minutes.
Remove from heat and immediately stir in butter and vanilla, stirring until smooth.
Allow to come to room temperature before storing in a glass jar in the refrigerator for up to a week.
adapted from Southern Living, September 2013