Cubano Quesadillas
I have no idea where this idea came from. Maybe a cubano sandwich on Food Gawker stuck in my head. The idea of pulled pork, ham, swiss, and pickles just was too appealing, especially because I could cook a pork roast again. We had masa harina in the cabinet, so this morphed into cubano quesadillas instead.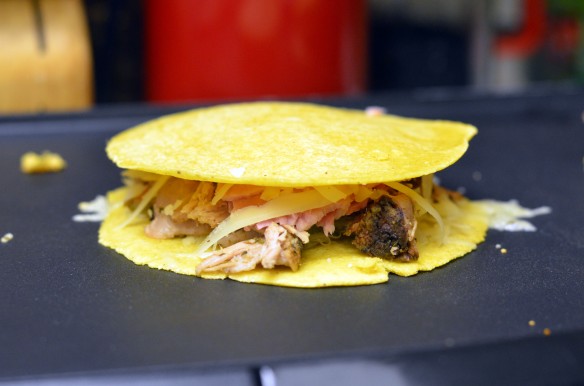 It sounds as good as it tastes. Homemade corn tortillas, stuffed with delicious slow cooked pork, smoked ham, swiss, chopped dill pickles. I'm salivating again!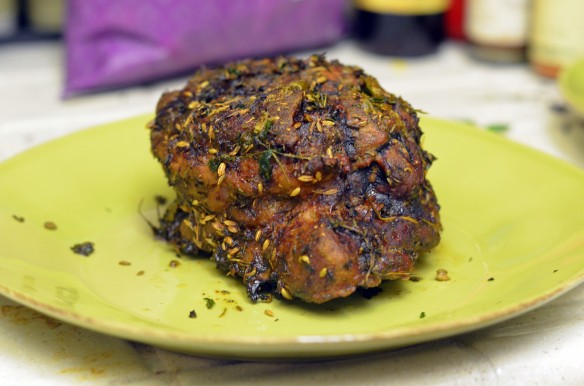 My pork roasts still need some work. I'm not getting a pull-apart, fall off the bone texture yet. Maybe I'm "struggling", so I can keep having an excuse to give to Erin to make more pork roasts.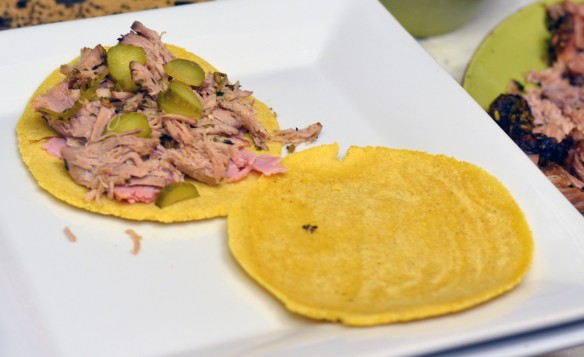 Cubano Quesadillas
1 pork shoulder roast, shredded
5 slices smoked ham, shredded
swiss cheese, shredded
dill pickles, chopped
corn tortillas
Layer pork, ham, cheese, and pickles between two corn tortillas.
Grill quesadilla for a couple minutes on a flat top griddle. Flip, and cook for a few more minutes until cheese is gooey.