White Chocolate Lava Cakes
We had great success making molten chocolate lava cakes last year around Valentine's Day. This year we decided to change it up ever so slightly by making white chocolate lava cakes with a hint of lime for a little extra kick. Top with ice cream and fudge sauce for a decadent treat.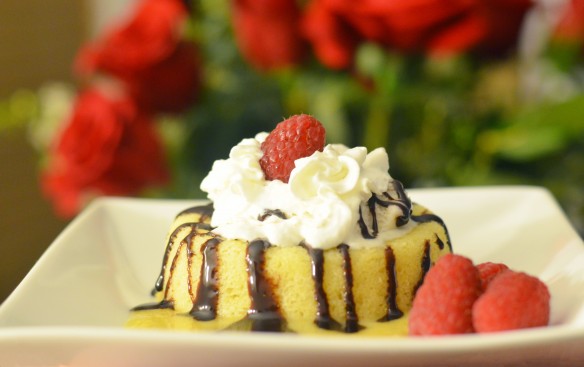 Things have been crazy busy around here, so I'll keep it short and sweet. And make sure you bake these long enough and use enough cooking spray so the cakes don't stick!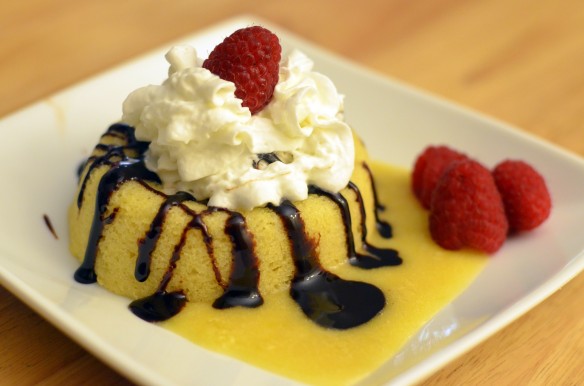 White Chocolate Lava Cakes
yields 2 large cakes
3.5 ounces high quality white chocolate, melted
1/4 cup unsalted butter
1/4 cup granulated sugar
1/4 cup powdered sugar
1 egg + 1 egg yolk
1/2 teaspoon vanilla extract
squeeze of lime juice
pinch of lime zest
1/3 cup all-purpose flour
cooking spray
ice cream
chocolate sauce
Preheat the oven to 375º.
Spray 2 ramekins with nonstick cooking spray.
Melt the white chocolate and butter together in a saucepan over medium heat.
Combine the sugars, eggs, vanilla, lime juice, zest, and flour in a medium bowl.
Divide the batter among the ramekins.
Bake for 12 minutes or until center is soft, not jiggly, and the edges look fully cooked.
Cool, invert on a plate, and serve with ice cream and fudge sauce.