Filet O' Fish Sliders
When Lent was in full force, we saw lots and lots of advertisement for Filet O' Fish sandwiches from McDonald's. Dustin has been wanting to make a gourmet version at home for quite awhile now, so this finally seemed like the time. We made an easy tartar sauce, pan fried some filets, got some nice cheese (prosecco cheddar, to be exact), and used some homemade buns Dustin made and froze after the perfect cheeseburgers. These sliders are so much better and healthier than anything you'd get from a fast food restaurant. A lot of the at-home versions that I saw used frozen fish sticks, which really wouldn't make them any better than what you'd get from those restaurants.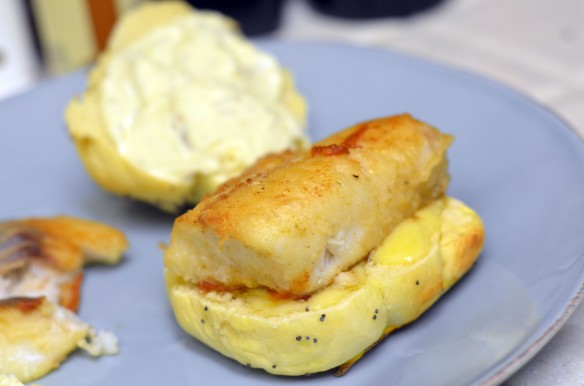 While I historically haven't been one for tartars sauce, I really enjoyed my version. It's also great for dunking French fries in, which is what we did the following evening.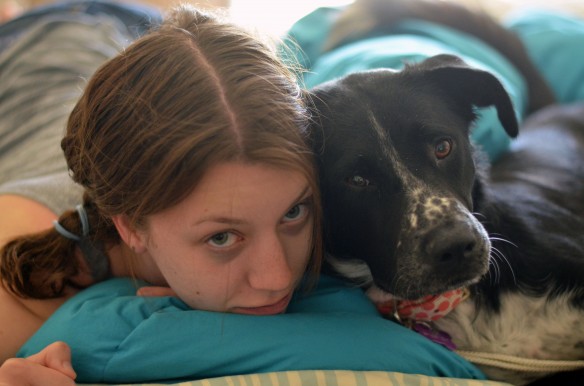 Filet O' Fish Sliders
serves 2 people, 2 sliders a piece
Sliders
1/2 cup flour
1 teaspoon cayenne pepper
1/2 teaspoon salt
1/2 teaspoon pepper
1 lb white fish (we used true cod), cut into 4 pieces (approximately the size of your buns)
oil, for sautéing
4 sliders buns, split and toasted
cheddar cheese
tartar sauce (recipe below)
Combine the flour with the cayenne pepper, pepper, and salt.
Cover the fish with the flour.
Saute the floured fish in the oil over medium heat until both sides are browned and the fish is cooked throughout.
Serve on buns with cheese and tartar sauce.
Tartar Sauce
1 cup mayonnaise
1/2 lemon, juiced
2 teaspoons capers
1 teaspoon pickle relish
1/4 teaspoon dill weed
1/2 teaspoon dried parsley
salt, to taste
pepper, to taste
Combine all ingredients together.
Cover and refrigerate for at least an hour to let flavors develop.