Jalapeño Popper Burgers
Although we've made jalapeño chicken popper sandwiches that might be a little more true to the spirit of a jalapeño popper, but these burgers are lightly spicy from jalapeños with lots of creamy cheesy goodness− all of the best parts of a jalapeño popper. Perfect for grilling season when it is too hot to turn on your oven or fry something in your kitchen.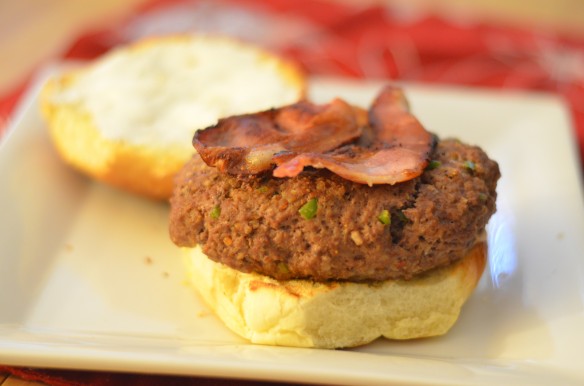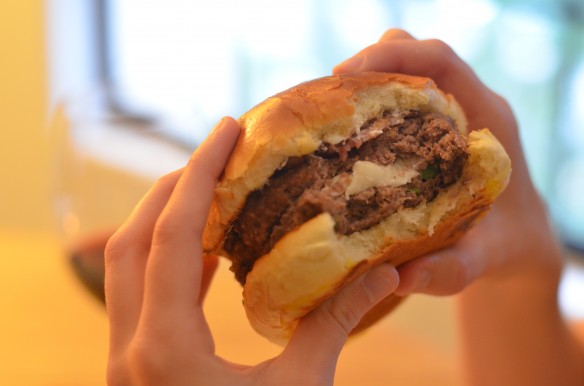 Jalapeño Popper Burgers
3/4 lb ground beef
1 clove garlic, chopped
2 jalapeños, seeded and chopped
1/2 cup Panko bread crumbs
salt, to taste
pepper, to taste
4 ounces mozarella cheese
2 buns, split and toasted
2 ounces cream cheese
4 slices bacon
Combine the beef, garlic, jalapeño, and bread crumbs, divide into two then flatten. Season with salt and pepper.
Place half of the mozarella in the middle of the meat, roll into a ball then form into patty.
Grill burgers until medium.
Spread cream cheese on the tops of the buns.
Place patty and bacon on top of the burger.
Serve and enjoy!