Gingerbread Cookies
The very first time I made gingerbread cookies from scratch, it was quite the disaster. I randomly searched for a gingerbread recipe on the internet and decided upon this one entitled "The Most Wonderful Gingerbread Cookies." Sold.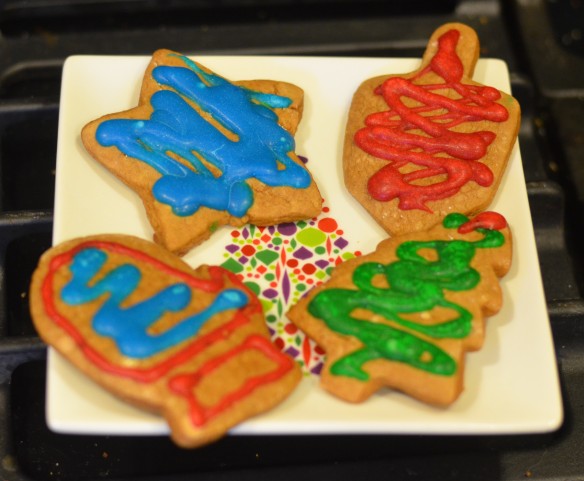 These are definitely some of the best gingerbread cookies that I've ever had. I even upped the ginger content a bit, but it doesn't overwhelm. I also used orange zest instead of lemon zest, and a few years back I learned the trick of using powdered sugar instead of flour when rolling out the cookies to prevent sticking.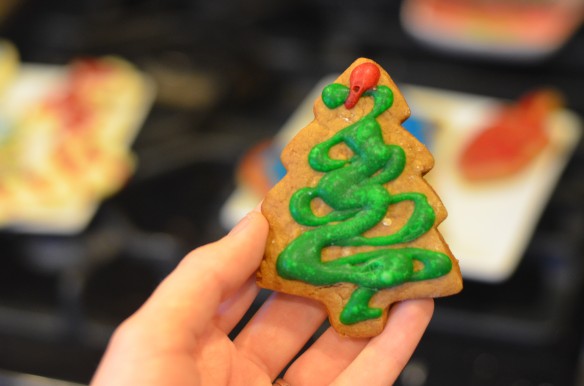 Sorry for our poor, childlike decorating skills! Dustin and I aren't the most artistic!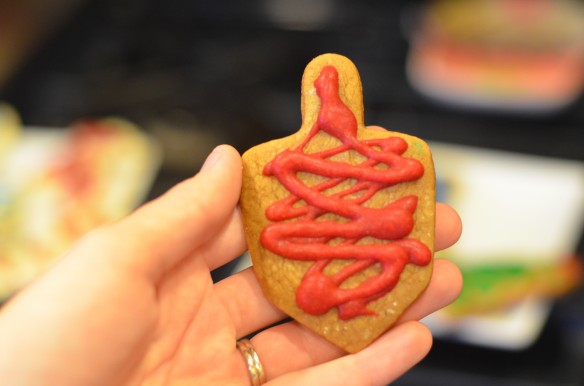 Gingerbread Cookies
3 cups all-purpose flour
1 1/2 teaspoons baking powder
3/4 teaspoon baking soda
1/4 teaspoon salt
1 tablespoon + 1 teaspoon ground ginger
1 3/4 teaspoons ground cinnamon
1/4 teaspoon ground cloves
6 tablespoons unsalted butter
3/4 cup dark brown sugar
1 large egg
1/2 cup molasses
2 teaspoons vanilla extract
1 teaspoon orange zest
powdered sugar, for dusting the rolling surface
In a small bowl combine flour, baking powder, baking soda, salt, ginger, cinnamon, and cloves.
In a large bowl, beat the butter, brown sugar, and egg until combined.
Add molasses, vanilla, and orange zest and mix until combined.
Slowly stir the dry ingredients into the wet until smooth.
Cover the dough and refrigerate for at least 2 hours, but allow to sit out for about 10 minutes before using to soften slightly.
Preheat oven to 375°.  Line baking sheets with parchment paper or silicone baking mat.
Place a section of dough on a surface lightly dusted with powdered sugar.
Sprinkle powdered sugar over the dough and rolling pin.
Roll dough to approximately 1/4" thick, using powdered sugar as needed to prevent sticking.
Cut out cookies with cookie cutters and place on the baking sheets at least an inch apart
Bake for about 8-10 minutes.
Allow the cookies to cool on the baking sheet until firm, then transfer to wire cooling rack.
Allow to cool completely before decorating. We just used store bought icing.