Peppermint Sugar Cookies
It's cookie season! I don't think I got around to baking gingerbread or sugar cookies last Christmas, so when it was time to bake for a holiday lab get-together, I jumped at the opportunity. In keeping with my theme of trying to put a spin on whatever recipe I make (even if it's just a small one), I added some peppermint extract to the dough because it is the holiday season. There is just the faintest hint of peppermint in there. Even if you don't care for peppermint, I still think these cookies would be hit. There is a light and refreshing note to each bite, so you feel like you can eat a bunch! I definitely caught someone taking 3 from the tray at the end of the party (and you know those weren't his first)!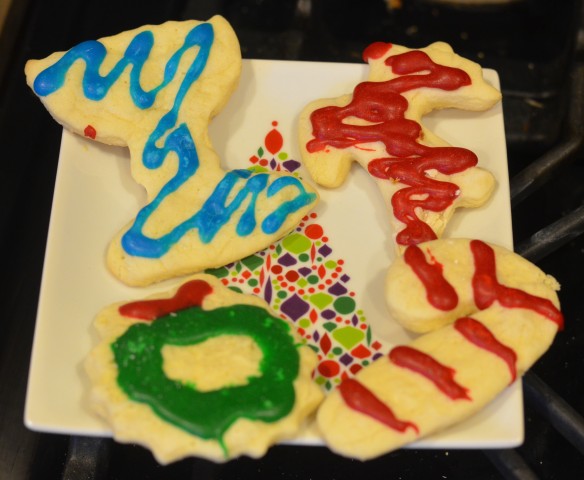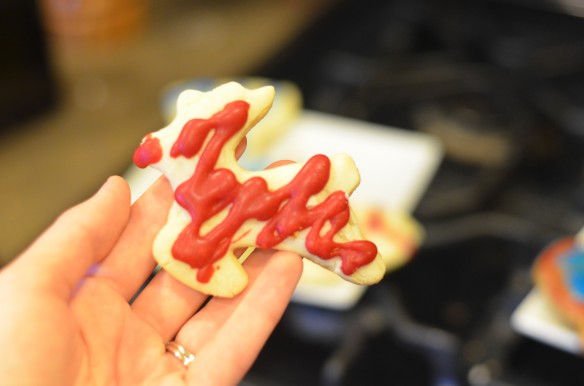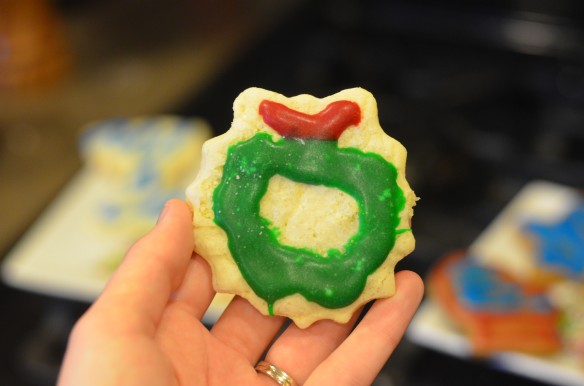 Peppermint Sugar Cookies
yields 3-4 dozen cookies depending on the size of your cookie cutters
1/2 cup butter, softened
1 cup sugar
1 egg, room temperature
1/2 teaspoon vanilla
1/2 teaspoon peppermint extract
3 tablespoons milk
2 1/4 cup flour
2 teaspoons baking powder
1/2 teaspoon salt
Cream together butter and sugar in a large bowl.
Add egg, vanilla, peppermint extract, and milk then thoroughly combine.
In a separate bowl, combine flour, baking powder, and salt.
Slowly add dry mixture to wet mixture and beat until blended.
Cover dough and let chill in refrigerator for at least one hour.
Roll dough on lightly floured surface to approximately 1/6 inch thickness.
Using cookie cutters, cut cookies into desired shapes and place on ungreased cookie sheet.
Bake in oven at 375 for 8-9 minutes.
Let cool on cookie sheet for a few minutes before transferring to cooling racks.
Adapted from Rolled Sugar Cookies