Mussels in Cider
It's been an incredibly long time since we've posted something. There just don't seem to be enough hours in the day for work/school, creating and cooking new and interesting meals, writing about them, and sleeping. Trader Joe's frozen meals and easy repeat meals have become a staple on our weekly menu.
But we did make these mussels cooked in cider awhile back, a recipe from A Boat, a Whale & a Walrus. The book is by the chef of one of our favorite Seattle restaurants, The Walrus and the Carpenter. We ate there when we visited last October, saw this book, and had to purchase as a birthday present for Dustin. The book is presented as a series of dinner party menus that change with the seasons (with a focus on seafood, obviously).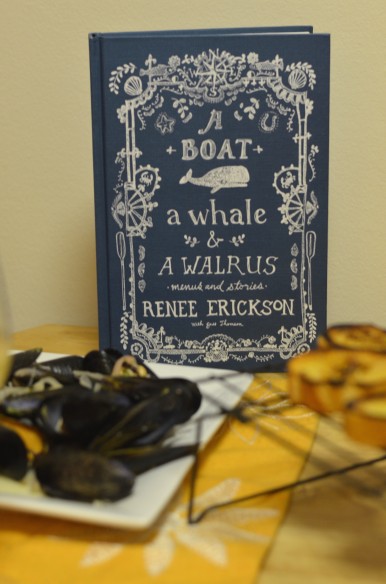 This recipe jumped out to us, especially because we'd be able to dunk grilled bread in the cider broth. The grilled bread at The Walrus and the Carpenter is to die for.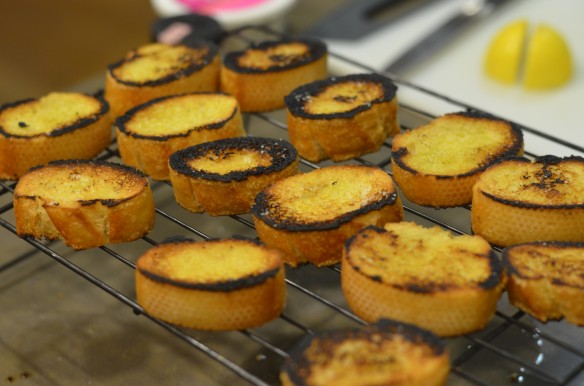 The broth incorporates creme fraiche which makes it more rich than your standard broth in which mussels are served.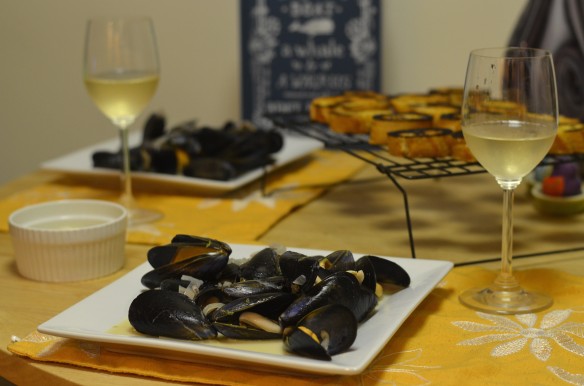 Pair with a nice white wine for a fancy weekend meal.
Mussels in Cider
serves 2 as a dinner
3 tablespoons unsalted butter
2 large shallots, thinly sliced
2 tablespoons Dijon mustard
3 cups dry hard cider
2 pounds of mussels, cleaned and debarred
lemon, juiced
salt, to taste
3/4 cup creme fraiche
1/2 cup tarragon leaves*
grilled bread, for serving (see below)
In a large deep-sided saucepan, melt the butter over medium heat.
Add the shallots and cook until soft.
Stir in the mustard, add in the cider, then increase the heat to medium high.
Add in the mussels, cover and cook until they have opened up.
Transfer the mussels to a large bowl.
Increase the heat and bring to a simmer, allowing the cider broth to reduce by about 1/3.
Season with lemon juice and salt to taste.
Turn the heat to low.
Stir in the creme fraiche, tarragon (optional), and return the mussels to the pot.
Serve alongside grilled bread.
Grilled Bread
1 baguette, cut into 3/4" slices
1/4 cup olive oil
coarse sea salt
Heat a cast iron skillet as hot as it will go.
Brush the bread with the olive oil.
Grill on each side for a minute or two using something heavy to weigh it down (we used a tea kettle wrapped in aluminum foil).
Transfer to a cooling rack allowing the grilled bread to sit in a single layer.
Sprinkle with coarse sea salt.
* We omitted because Whole Foods was out, and it still tasted great.
From A Boat, a Whale & a Walrus by Renee Erickson