Lavender Honey Ice Cream
Lavender honey ice is the perfect complement to a blackberry thyme crostata.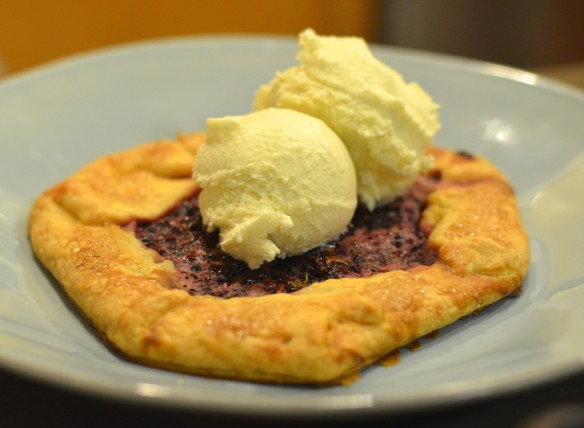 There's definitely a floral essence to the ice cream, but it's not overwhelming. The flavor is beautiful in it's simplicity, and it sure is a nice change of pace from your standard vanillas, chocolates, and strawberries. Even though it is simple and pairs well with other desserts, it stands up on its own as a great way to end a meal.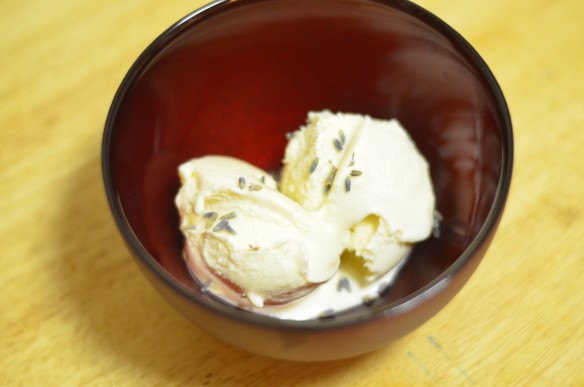 Lavender Honey Ice Cream
2 cups heavy cream
1 cup whole milk
2/3 cup mild honey
3 tablespoons dried edible lavender flowers
2 large eggs
1/8 teaspoon salt
In a medium saucepan combine cream, milk, honey, and lavender. Bring to a boil, stirring occasionally. Turn off heat and let steep, covered, for 30 minutes.
Strain the mixture into a bowl and discard the lavender. Return mixture to saucepan and heat over medium heat until hot.
Whisk together eggs and salt in a medium bowl. Add 1 cup hot cream mixture to the eggs in a slow stream, whisking. Pour into remaining hot cream mixture in saucepan and cook over medium heat, stirring constantly with a wooden spoon, until thick enough to coat back of the spoon.
Strain custard into original bowl and cool completely, stirring occasionally. Cover with plastic and chill in the refrigerator until cold.
Churn the custard in an ice cream maker according to manufacturer's instructions. Transfer ice cream to a freezer safe container and freeze until desired texture is reached.
Recipe slightly adapted from Epicurious