Citrus Crusted Tilapia
Even though winter is the best time for citrus fruit, citrus fruits are just so refreshing that they make me think of summer and sitting on a beach someplace tropical. I guess citrus fruits this time of year allow me to sit holed up in my warm apartment pretending I'm someplace warm. Right now I think I'll picture myself in the crystal clear waters of Jamaica since that is where we'll be headed in a few months!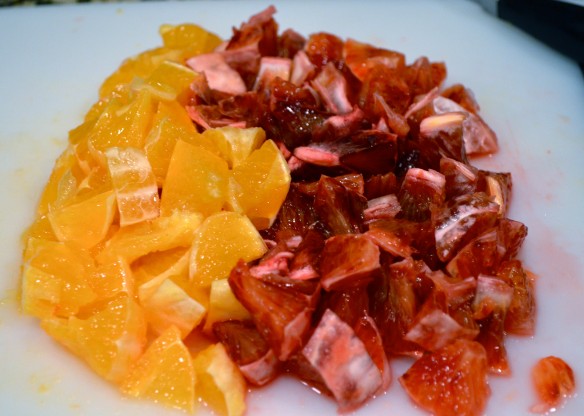 Our second meal from How Sweet It Is this past week is this Citrus Crusted Tilapia with Blood Orange Salsa. We love blood oranges around here. This meal reminded me of our fish and chips except with an extra twist of flavor with the citrus zest in the breading, so I knew I had to try it.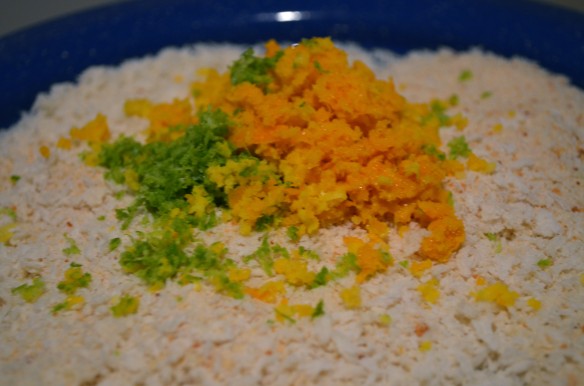 Dustin didn't know how the citrus would pair with fish, but in the end, we both really liked the subtle flavor in the breading and the kick from the salsa.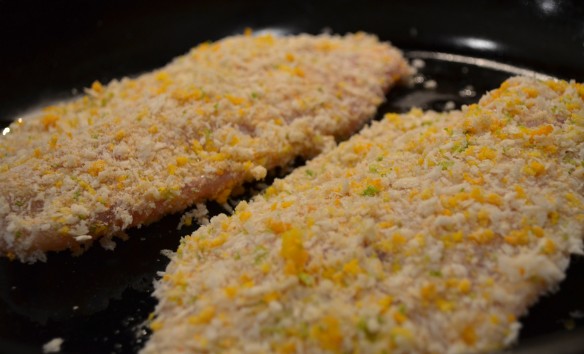 The coloring of the blood orange salsa is gorgeous.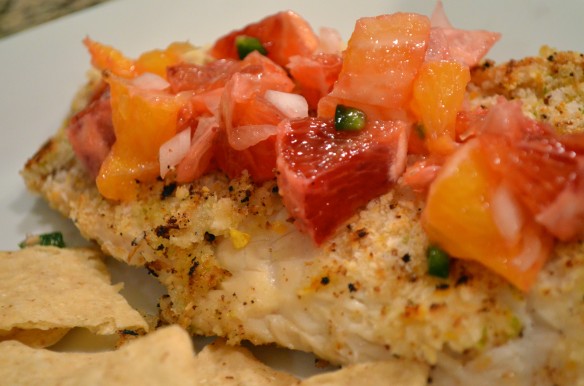 Serve with our blood orange margarita recipe.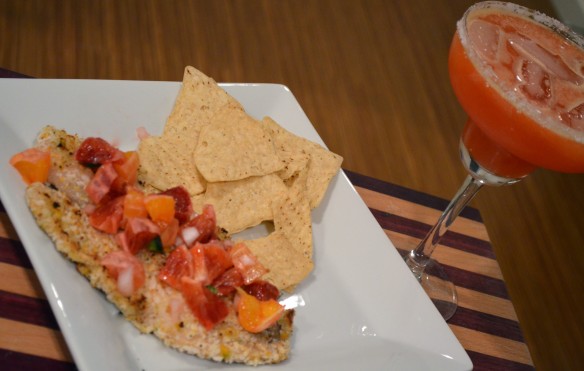 You'll definitely meet the recommended vitamin C intake for the day!