Smoked Salmon Pizza
Dustin and I love making unique pizzas and we love bagels and smoked salmon for breakfast, so when I stumbled across this recipe for Smoked Salmon pizza while searching for healthy fish recipes, I was hooked on the combination.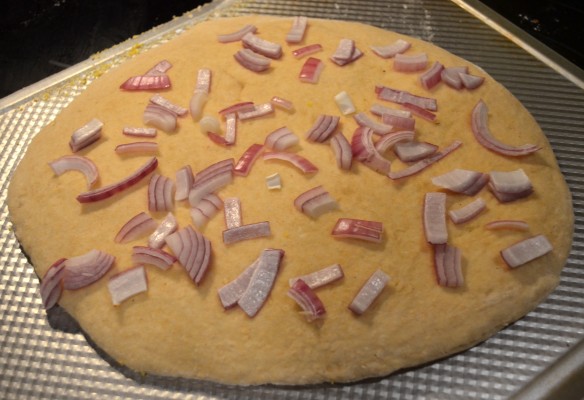 We made our homemade pizza dough and added some chopped red onion before we placed the dough in the oven. The other toppings of the pizza are somewhat delicate and usually served cold, so we wanted to add them after the dough was cooked.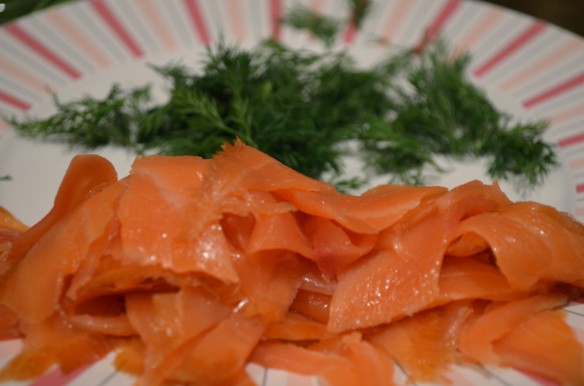 While the dough was cooking we made up the sauce, a mixture of six ounces of reduced fat cream cheese and 1/2 cup of low fat sour cream mixed with the juice of a lemon until smooth. We also tore up some fresh dill and the smoked salmon.
We spread the sauce on the pizza dough, added the smoked salmon, dill, and a few capers, and we had a yummy dinner variation of one of our favorite breakfasts. After this dinner, Dustin started asking me to make him sesame bagels. I guess now he wants me to try to make him homemade pizza bagels! I guess I'll have to add bagels to my growing list of things to make...