Margarita Cupcakes
I kept trying to think of Tex-Mex desserts to keep with our party's theme, but I was having a tough time. I rarely looked at the dessert menu at Mexican restaurants because I was always full on chile con queso. All I could come up with was sopapillas, which we did engage in from time to time, but I was not ready to tackle that. And tres leches, which we have already done a variation on, and I wanted to try something completely new. All of the sudden it came to me that we didn't have to serve a dessert that you'd actually find in a restaurant, but instead could use the ultimate Mexican drink— the margarita— as the inspiration for a dessert. Hence the margarita cupcake was born!
These cupcakes from Confections of a Foodie Bride taste like margaritas in edible form. They are bursting with lime, tequila, and triple sec flavors and the perfect balance of sweet and salty.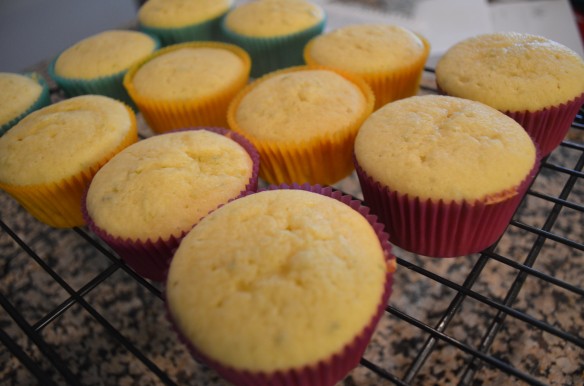 Swiss meringue buttercream was too complicated to make for our dinner party, so we went with a basic tequila lime buttercream to top our cupcakes, which is where this adaptation of the margarita cupcake recipe from Brown Eyed Baker came into play. I was licking this frosting off a spoon straight from the bowl. I'm surprised we had enough frosting to cover all of the cupcakes. The added salt to the frosting is the perfect addition to these cupcakes. I definitely recommend using a course salt so you can really taste the pop and crunch of the salt.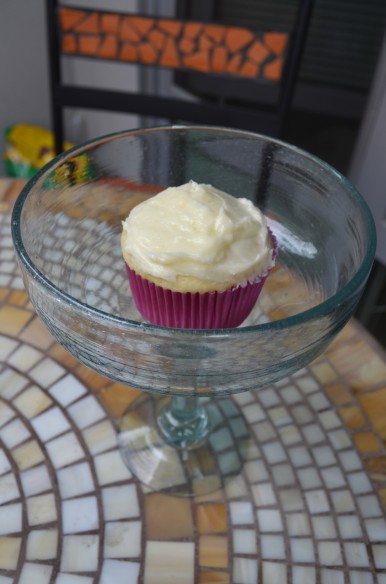 These cupcakes look adorable sitting in the middle of a margarita glass!