Raspberry and Cream Muffins + A Busy Summer Day
Back in late July, Dustin and I went whale watching on a tour out of Anacrotes, Washington, about an hour and a half north of Seattle. It was a tour of mixed results. We did see a few Minke whales from a distance, which was nice, but if we're being honest here, the real point of the tour was to see some orcas. Anyways, the company gave us what is called a fluke pass to come back aboard their vessel anytime we wish, so we can get a better show, which is definitely some good customer service. But more importantly than whale watching (at least in regards to food), we had to drive through Skagit Valley to get there. Skagit Valley is where much of our local produce is grown, and is where we went to pick apples and pumpkins last fall. This time on our drive through, we stopped at Schuh Farms for U-Pick raspberries, golden raspberries, and tayberries (a cross between a blackberry and a raspberry). The fruit (especially the golden raspberries) were ripe for the plucking, so we got a little berry-happy, and came home with a large bucket full of freshly picked berries.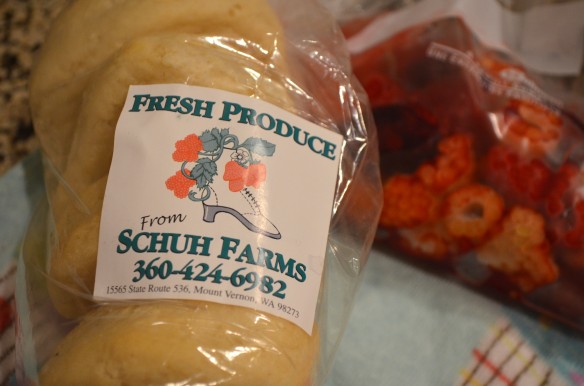 And the best part? The cheap prices— all of our berries cost us under $7! In comparison that's practically what you pay for a pint at Whole Foods. We also picked up some syrup and jam, as well as shortcake biscuits to make an assorted berry shortcake (with freshly homemade whipped cream— way better than the store-bought stuff).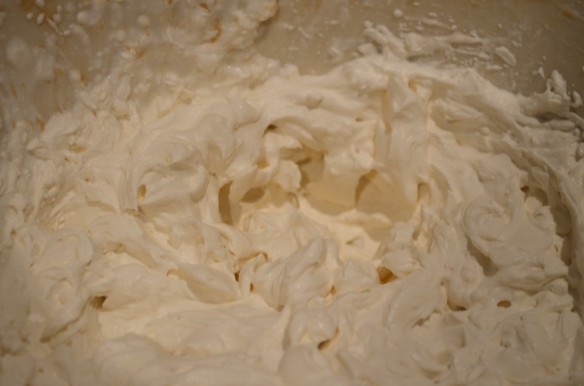 When we got home, we portioned our our berries for as assortment of different meals, including the shortcakes, the Dutch Baby pancake, muffins, general snacking, and smoothie-making for a healthy breakfast. I was most excited about making some juicy muffins!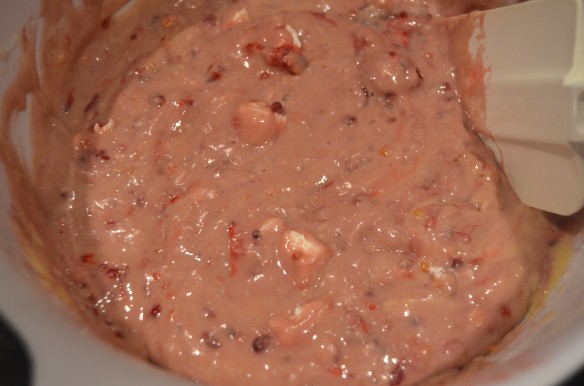 Here are the muffins I made, adapted from a basic recipe for blueberries and cream muffins I found online. I halved this recipe with a few healthier changes. I replaced half of the all-purpose flour with whole wheat flour, half of the oil for applesauce, reduced the sugar content by 25%, used low fat sour cream, and doubled the amount of fresh fruit. And I also added a slightly unhealthy change of four ounces of cream cheese, frozen in the freezer then cut into chunks, which I added to up the creaminess of the muffin.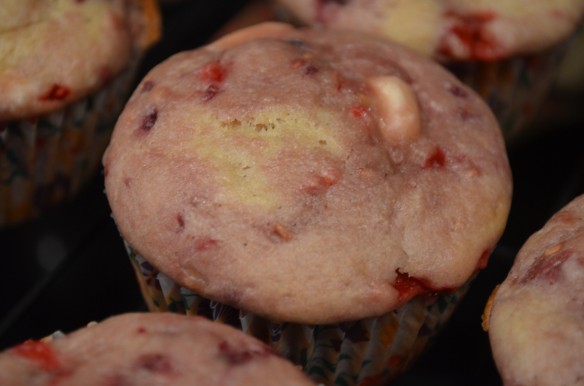 Once we came back from our long day up north, we stopped by the Seattle Center for the Bite of Seattle Food Festival, where we ate dinner at The Alley hosted by Tom Douglas. Yes, the same Tom Douglas of Etta's, where we got engaged. The food included tastings from 7 Seattle area restaurants with proceeds going to benefit Food Lifeline. The coolest part might have been that we spotted Tom Douglas himself, at whom we gawked at awkwardly, but were too shy to say anything. Nonetheless, it was a cool local celebrity sighting, particularly given our history with his restaurants.