Nutella Brownies
The Nutella flavor is subtle, but definitely present in these ultra chewy, soft and fudgy brownies with perfect crunchy tops.
I did some searching for a Nutella brownie recipe that was more than just mixing Nutella, eggs, and flour, although I'm sure that would make a delicious treat. I, however, wanted something a little more substantial than that but just as easy.
These brownies really fit the bill. You can make them in one bowl for minimal cleanup and they are in the oven in no time. The hardest part is waiting to get them out of the oven and actually letting them cool before you cut them.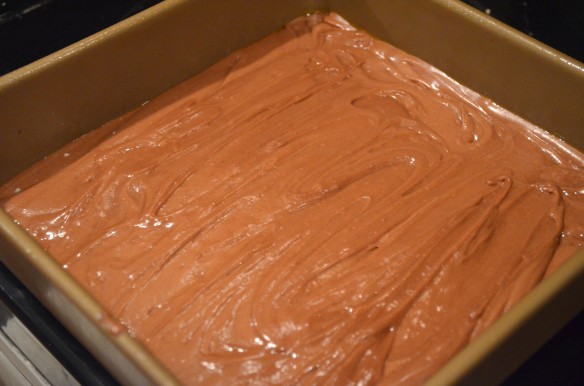 Mix 1/3 cup of softened butter with 1 cup of granulated sugar until fluffy. Add in two eggs, one by one, along with a teaspoon of vanilla and 1 (heaping) cup of Nutella, beating until the mixture is smooth in creamy. Stir in 3/4 cup of flour with 1/4 teaspoon of salt then spread in an 8"x8" pan and bake for approximately 30 minutes. I think mine were actually slightly underdone, but personally, I think their texture was better that way. Let the brownies cool completely before cutting, especially if they are a little underdone.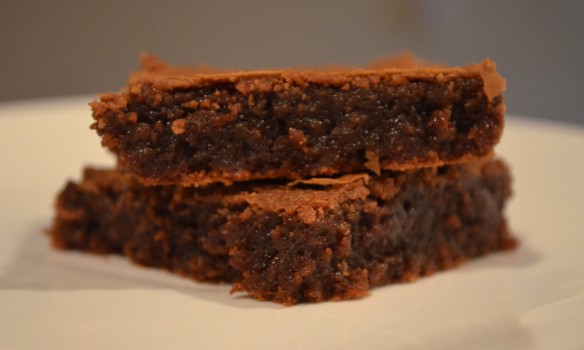 These brownies don't rise and get as fluffy as the bourbon brownies, and the batters for the two different kinds of brownies came out to look quite different. Personally, I can't decide which I like better; however, Dustin claimed it was these. I think that this might have been because of the recency effect after tasting these brownies :)