Salmon with Lime Brown Butter + Roasted Cauliflower Au Gratin
One day I turned on the TV and accidentally caught an episode of Rachael Ray's talk show on which she happened to be making this roasted cauliflower au gratin. While cauliflower is definitely not our thing, I figured if there was a way to get Dustin to eat cauliflower (not hidden in mashed potatoes) it was covered in bechamel sauce. We made this when Dustin's parents visited us, as casserole-type dishes make too much food for the two of us to eat. We still had half a pan of cauliflower after the four of us took our servings.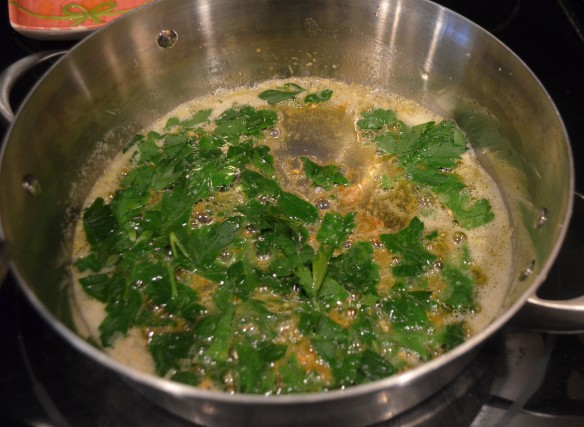 This is a relatively easy dish to make. First you make a parsley/garlic/lemon breadcrumb topping and pour it over oven-roasted cauliflower and low-fat ricotta cheese that has been baked in the oven with loads of (lightened-up) bechamel sauce.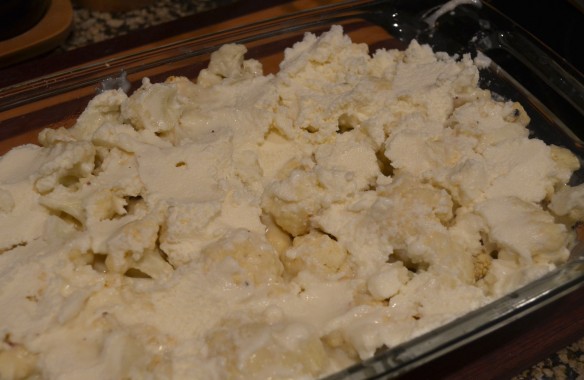 This definitely wasn't the best side-dish we've ever made. I think that title goes to blue cheese broccoli, but this is still not a bad way to eat your veggies.
This close up almost makes it looked like fried mozzarella sticks!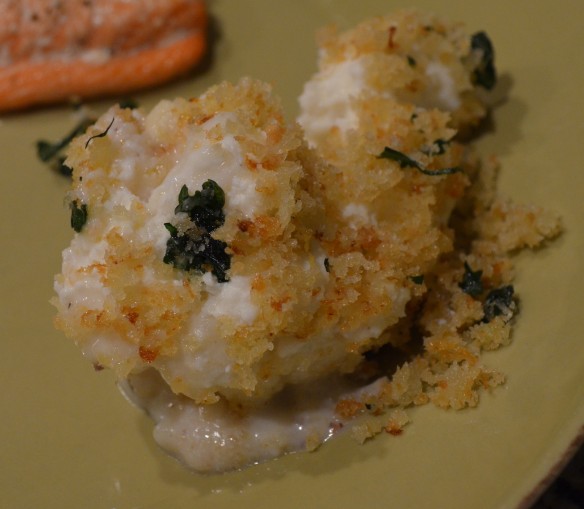 We got a great piece of salmon to eat alongside the cauliflower and kept it simple, seasoning with salt and pepper as well as a brown butter and lime sauce to pour over the top.