Chocolate Chip Cookie Dough Stuffed Cinnamon Rolls
While I didn't make myself a cake for my birthday, I did make a special breakfast combining two of my absolutely favorite desserts inspired by Cake Spy and a recipe in my Cookie Dough Lover's Cookbook— chocolate chip cookie dough stuffed cinnamon rolls!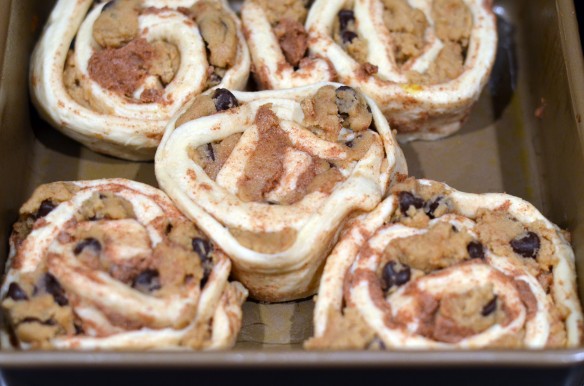 I really wanted to make cinnamon rolls from scratch like I did for the pumpkin pie rolls we made, but I was feeling a tad lazy and didn't prepare the dough the day before. Instead, I just used store-bought Pillsbury Grand cinnamon rolls, unrolled them, and then rerolled them up with little balls of eggless chocolate chip cookie dough. 17 minutes later we had chocolate chip cookie dough stuffed cinnamon rolls. Cover them with icing and this breakfast becomes over the top rich and delicious!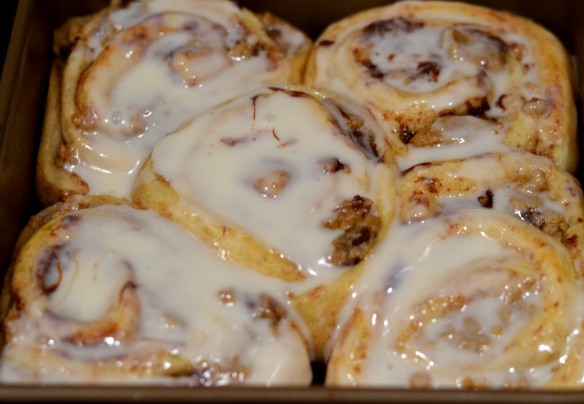 I guess since the cookie dough was baked in the oven it technically wasn't dough anymore. The pieces towards the outside of the roll were fairly cooked and tasted like bits of cookie while the pieces towards the center stayed more dough-like— clearly my favorite part!