Cream of Mushroom Soup
I've got a serious mushroom problem. See, the wife is obsessed with them. And me, I'm kind of off and on with mushrooms. I like my chanterelles and prosciutto on pizza, but I detest those typical raw mushrooms in salads. I'm starting to think that it's not that I dislike mushrooms, but that I dislike cheap and crappy mushrooms.
Regardless of my own desires, the lady is in love with mushrooms in all shapes and sizes. Since I'm so in love with her, I decided to make her a meal I knew she would love— Cream of Mushroom Soup. And honestly, this soup makes even me, a mushroom hater, fall in love with mushroom flavor. It is that amazing!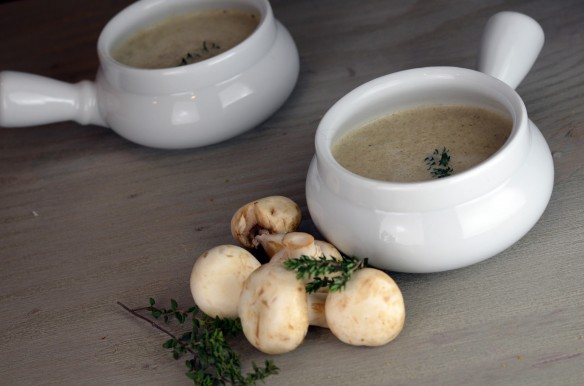 I followed the recipe from Sweet Treats & More by exactly, and it turned out to be absolutely delicious. The mushroom flavor is sharp and tasty but not overpowering. It's seriously a must-do recipe, and this is coming from a non-mushroom fan.
Drizzled with a little homemade chili oil, this is a must eat!