Raspberry Pinot Noir Sorbet
The last frozen treat served at our July 4th celebration was the raspberry Pinot Noir sorbet. I wanted something fruity and fat-free to accompany the vanilla bean and peanut butter fudge ice creams.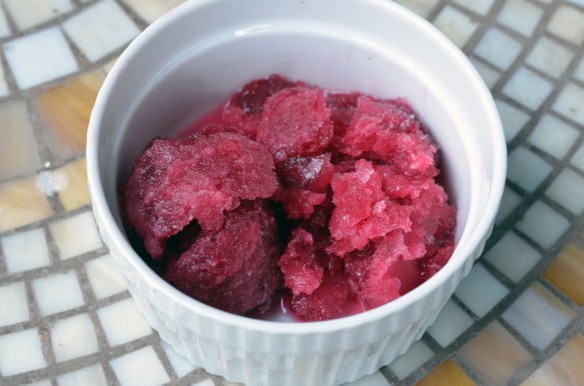 I honestly don't remember what wine we bought to make this, so I can't tell you that. I'm annoyed at myself for throwing the bottle away so quickly. But since the wine is such a huge part of this sorbet, it's probably best to use a decent quality wine, but nothing too crazy expensive. I think we spent about $12 on this bottle of Oregon Pinot Noir, and the rest can be consumed with dinner the evening you make it, or you can find another, equally delicious, recipe to use it in. Hint— check back tomorrow!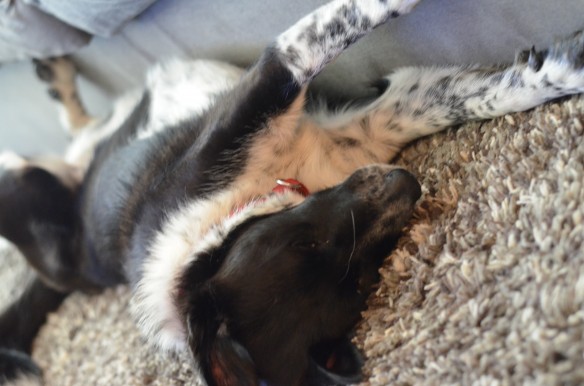 Compared to the ice creams, I didn't think this fancy-ish sorbet would be as popular as it was, but it definitely got rave reviews.
Raspberry Pinot Noir Sorbet
recipe from Dahlia Bakery Cookbook; makes 1 1/2 quarts
2 pints fresh raspberries
1 1/2 cups granulated sugar
1 cup of Pinot Noir
2 cups water
Combine all of the ingredients in a medium saucepan, stirring until the sugar dissolves.
Bring to a boil then reduce to simmer. Simmer for 15 minutes.
Remove from heat and press the mixture through a sieve into a medium-sized bowl.
Cover bowl with plastic and chill in the refrigerator for at least 4 hours.
Churn in an ice cream machine according to manufacturer's instructions.
Transfer to freezer-safe container and let freeze overnight.