Caramel Stuffed Snickerdoodles
Dustin argued that these cookies weren't different enough from the chocolate chip version I made last month for them to legitimately come out of my kitchen, since I almost never repeat desserts. But I say these cookies have a significant twist to them, plus I still had half a bag of Rolos sitting in the cabinet.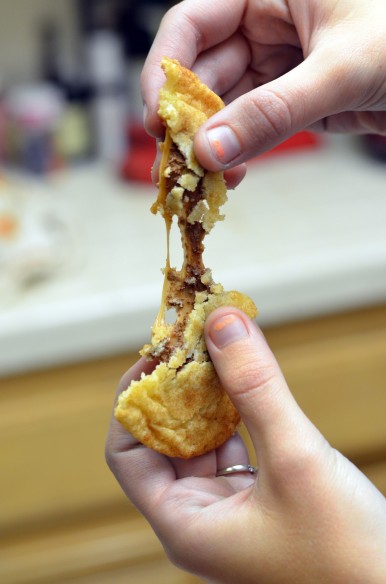 Snickerdoodles are synonymous with fall and the cooler weather for me, so I needed an interesting new take on them to satisfy my craving. I think I found it for now!

I'm not sure if I like the chocolate chip or the snickerdoodle version better.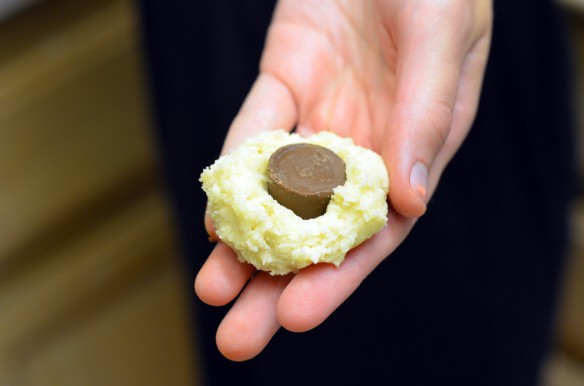 The chocolate chip one seemed like a classic and the brown sugar notes go so well with the caramel, but the snickerdoodle one is great because the Rolo in the middle is significantly easier to distinguish from the rest of the cookie. Deciding which is better— first world problems!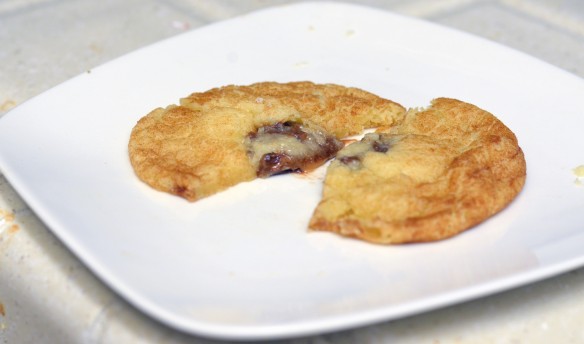 Caramel Stuffed Snickerdoodles
yields ~1 dozen large cookies;
1 1/4 cups cups all-purpose flour
1/2 teaspoon baking soda
1 teaspoon cream of tartar
1/2 teaspoon salt
1/2 cup unsalted butter, softened to room temperature
3/4 cups granulated sugar
1 large egg
1 teaspoon vanilla extract
2 tablespoons sugar, for rolling
2 teaspoons cinnamon, for rolling
12 Rolos candies
Preheat oven to 350º. Line baking sheets with parchment paper or silicone baking mat.
In a medium sized bowl, sift together the flour, baking soda, cream of tartar and salt.
In a large bowl, beat together the butter and sugar with a hand mixer for several minutes until light and fluffy.
Add in the egg and vanilla extract and beat until smooth.
Slowly add the dry mixture to the wet mixture, mixing until just incorporated.
Combine the 2 tablespoons of sugar and cinnamon in a small bowl.
Use a cookie scoop to scoop out dough and roll into medium-sized balls. Make an indentation with your thumb in the ball large enough to fit the Rolo candy. Press the dough around the candy and form back into a ball.
Thoroughly cover in cinnamon-sugar mixture.
Place balls on cookie sheet and bake for approximately 10 minutes or until edges are golden, but middle is still soft. Allow to cool on the baking rack for several minutes and then transfer to a wire cooling rack.
adapted from Snickerdoodles with Cinnamon Chips