Pumpkin Seed Pesto & Sweet Potato Gnocchi
Last time Dustin was away, I made mint pea pesto with gnocchi. I thought it was absolutely delicious, but let me tell you, it pales in comparison to the pumpkin seed pesto with sweet potato gnocchi this time around. I based the pesto off of this recipe from Whole Foods, but definitely made some changes. What's a pesto without some parmesan in the mix?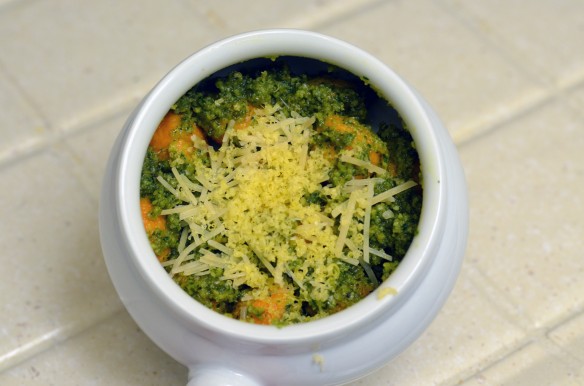 'Wow!' was all I could say after tasting my first bite, and I heaped loads more on top of my gnocchi. It's literally bursting with flavor. If you are in the anti-cilantro camp, you most likely will not be the biggest fan; however I find the cilantro isn't actually all that powerful in here combined with everything else.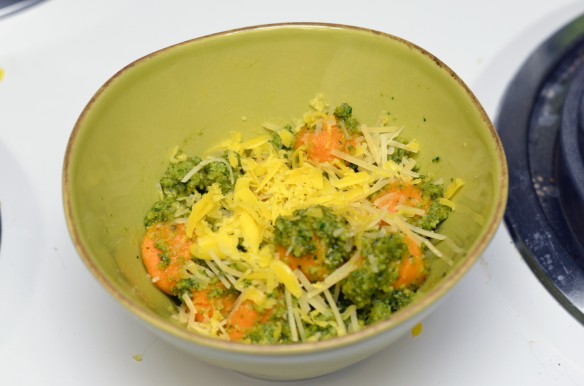 The sweet potato gnocchi makes for an interesting change over regular potato gnocchi, and I think makes it perfect for this time of year. As reluctant as I am to repeat a recipe, I just might soon cause this was fantastic.
Pumpkin Seed Pesto
serves 4
1/2 cup hulled pumpkin seeds, tossed in olive oil and salt then roasted for 10 minutes at 375º
1/2 cup olive oil
1/4 cup parmesan cheese, shredded
1 cup cilantro, roughly chopped
1 lemon, juiced
2 cloves garlic
salt, to taste
pepper, to taste
1 tablespoon of water, if needed
4 cups sweet potato gnocchi (store bought or homemade)
additional shredded cheese, for sprinkling on top
Combine the pumpkin seeds, olive oil, parmesan cheese, lemon juice, garlic, salt and pepper in a food processor and process.
Slowly add in water to thin out the pesto, if needed.
Toss with cooked sweet potato gnocchi and sprinkle with additional cheese