[Cook the] Duck Tacos
It's that time again. It's time to Cook the Ducks! Our LA Kings are facing our local rival, the Anaheim Ducks in the NHL playoffs. To rally with Jonathan Quick and Co., we feasted on duck. It's hard to tell who got destroyed worse— our duck tacos to the Ducks in the game one Saturday night. It was actually quite the nail-biter— Kings tied the game with 7 seconds left and won in overtime.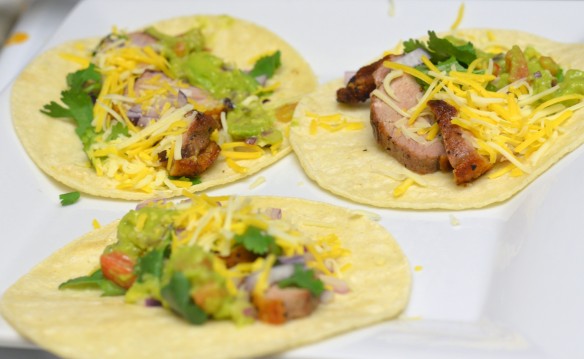 We picked up freshly carved duck breast from our favorite butcher and headed home to create these amazing tacos. It's a perfectly simple recipe, that you can almost squeeze into intermission. With a 400º oven preheating, place an oven-safe skillet over medium heat. Score the fat side of the duck breasts, and season with salt & pepper. Once your pan is hot, sear fat side down for 6 minutes. Flip and sear for another minute. Drain the rendered duck fat and flip the breasts once again. Place the skillet in the oven for 7 minutes to finish cooking.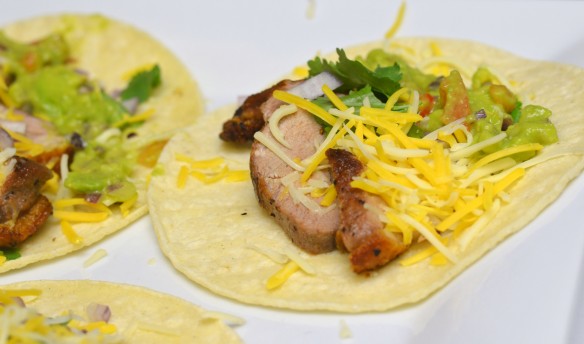 In the mean time, whip up a batch of guacamole. chop some red onion, and warm a few tortillas. When your duck is finished cooking, let it rest off of the skillet for a few minutes and then slice it thinly. Place a few slices of duck, red onions, fresh cilantro, guacamole, and cheese.
Dig in and savor your Cooking of the Ducks! Go Kings, Go!