Hatch Chile Con Queso + Hatch Chile Guacamole
We bought 25 lbs worth of Hatch chiles at the grocery store's roasting party. Back in Texas, and even in Washington, the grocery stores we frequented sold them just about every weekend in August, but here in Cali, I had to do a little research and find the one Sunday that a grocery store near us would be hosting a roasting party because I really didn't want to drive to Pasadena (although I would have) for my fix. We missed Hatch chile season last year because we were in the midst of making final preparations for our big move. That might be why when we were asked 10lbs or 25lbs, we said 25. After packing all of our chiles for freezing, we realized 10lbs would have been plenty.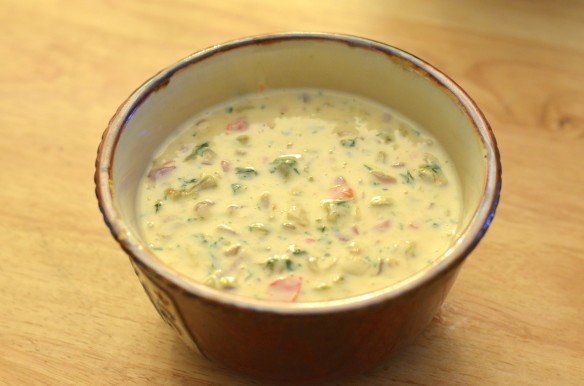 The benefit to the excessive number of chiles we bought is that basically every meal we ate from breakfast to dinner contained Hatch chiles in some way shape or form, and amazingly we aren't sick of them yet. Good thing, because our freezer is jam packed.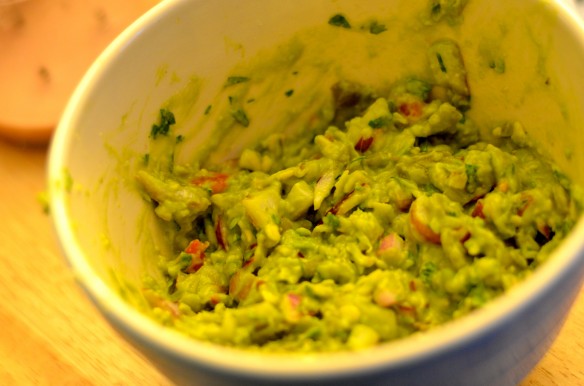 We replaced the jalapeño for Hatch chile in our favorite queso recipe (using white American cheese) and we added chopped Hatch chiles to our standard guacamole. Both are perfect Mexican side dished with just a hint of Hatch chile, if you aren't quite as obsessed with the flavors as we are! Be prepared for lots more Hatch chiles in your face!