Green-Chile-Cheese-Turkey-Burgers
We need a more concise name for this dish. It should flow out of the mouth more easily— as easily as it goes down the hatch.
We already had the perfect side dish and a damn good margarita, so now we just needed an idea for our main course. I know Dustin loves green chiles with a passion, and I have been craving them for some time now, but they kept getting pushed off of our menu. I thought we'd have to wait until December for a taste when we visit New Mexico. Although I'm sure we'll still eat plenty when we go next month, I finally decided we couldn't wait any longer and would make something with them this week.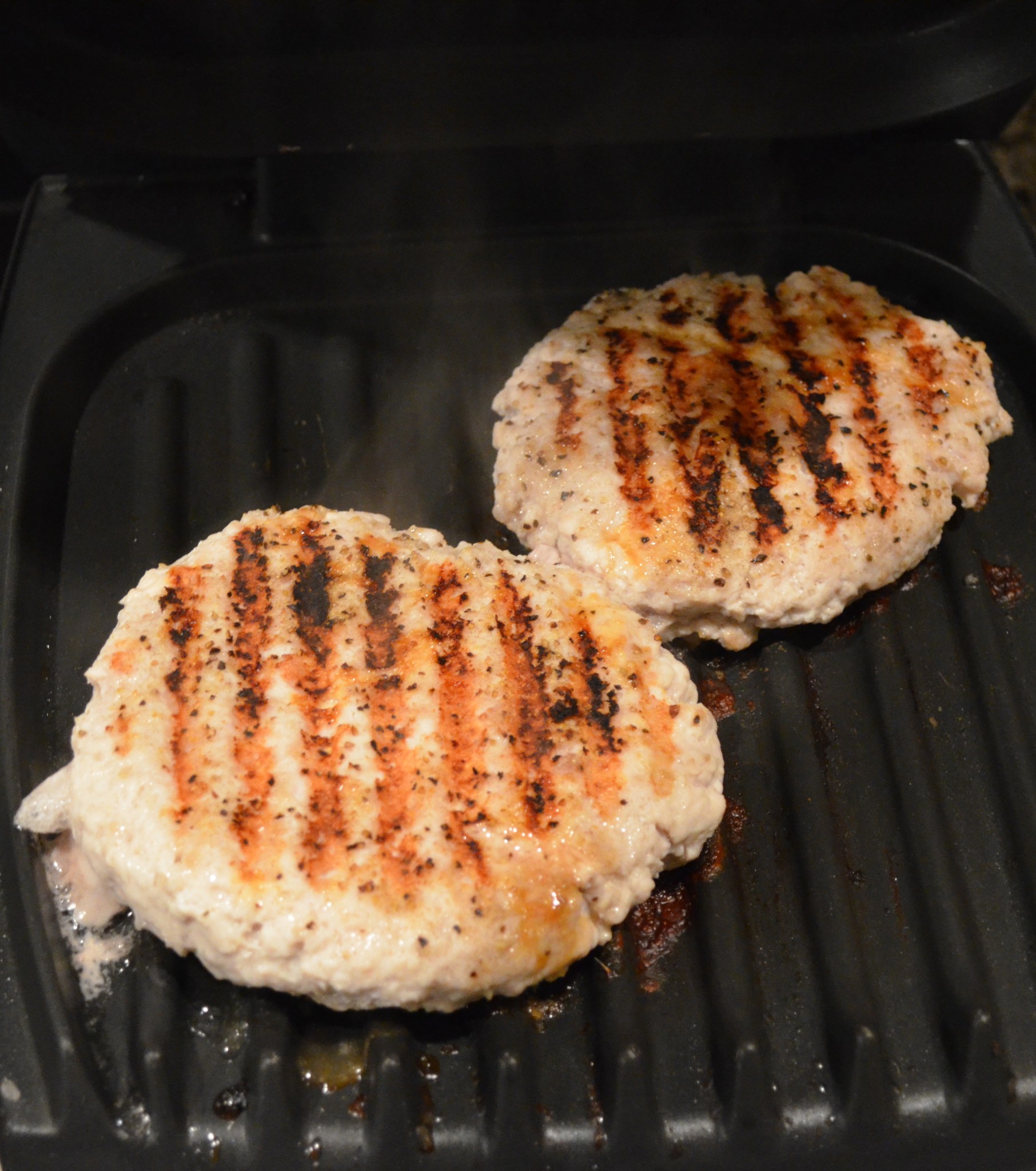 I've been been imagining them on a cheeseburger ever since I saw a television show with green chile cheeseburgers as the feature. We've had lots of beef burgers lately when eating out, so we switched it up and made turkey burgers. When Dustin bit into his, he was really surprised by how much he enjoyed the flavor. I really enjoyed the change from the standard burger as well.
For a really simple meal, we grilled up some lean ground turkey breast patties seasoned with Penzey's Chicago Seasoning on our George Foreman grill. While we were waiting we toasted our favorite buns with a slice of reduced fat cheddar. After about eight minutes on the grill, our healthy burgers were done. We added some canned green chiles to the top and devoured those babies alongside our guacamole!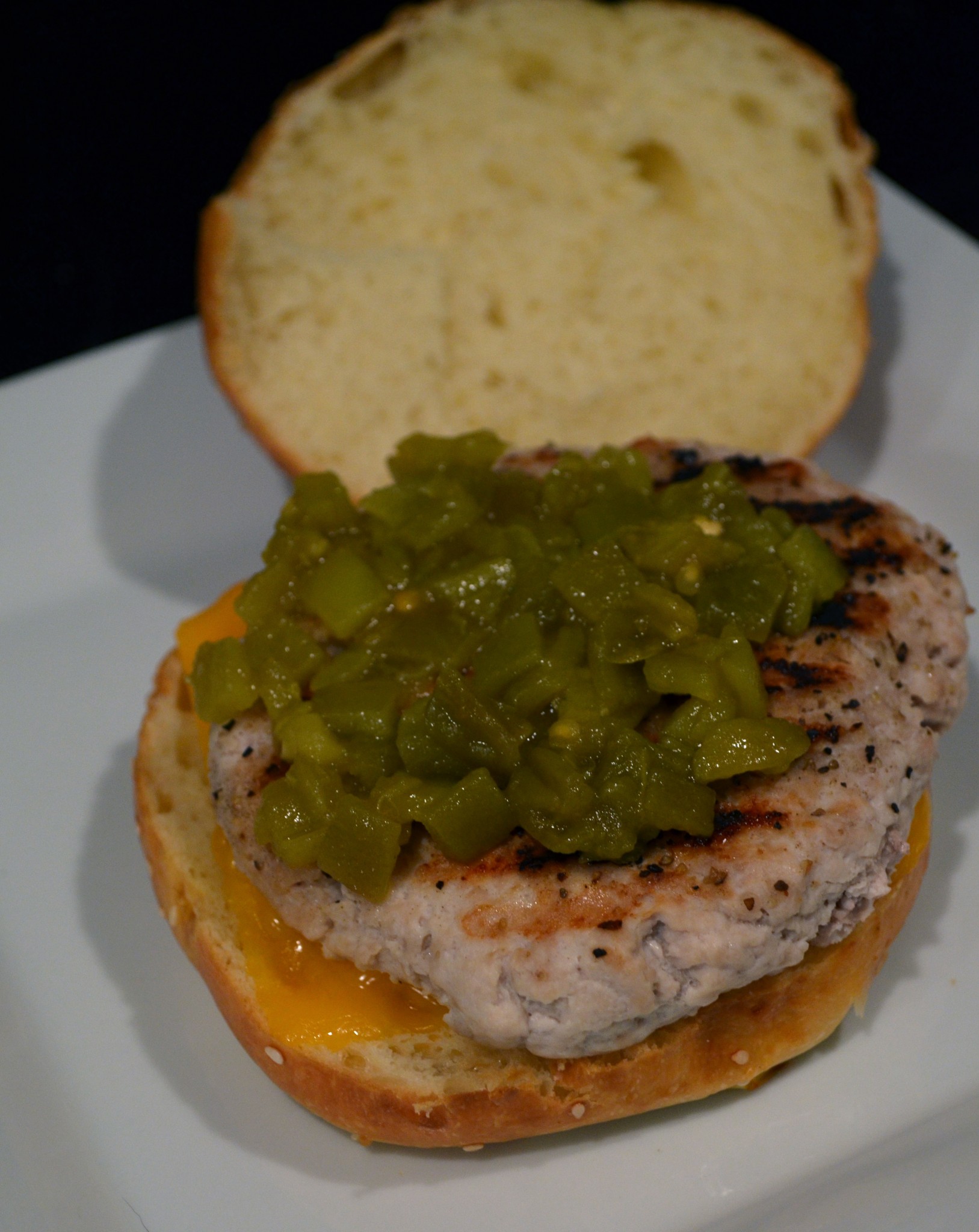 If it's even possible, I think this meal made us more excited about our post-Christmas trip to New Mexico, where the green chile abounds in dishes. According to Dustin, this trip will be a foodie's paradise, so you can imagine that the two of us are ready and counting down the days!