Duck Breast with Pomegranate Sauce + Mashed Maple Acorn Squash
This seemingly fancy, but super easy, recipe for duck breast with pomegranate sauce was a candidate for our Valentine's Day dinner this year, but lost out to browned butter lobster risotto (only due to the fact that lobster was on sale that week, not for lack of excitedness for this dish).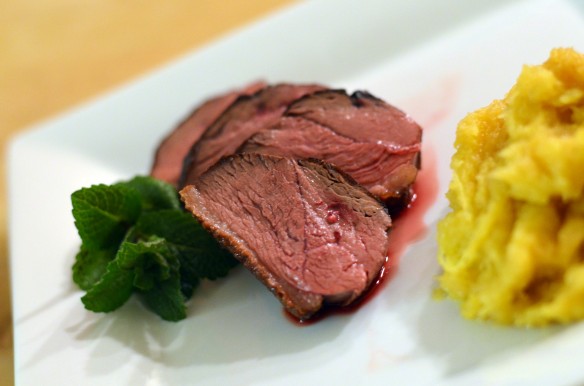 As you can imagine it was on the menu for the first week (of cooking) back from traveling. We went into Pike's Place over the weekend and found fresh duck breast from the butcher shop there— so much better than the frozen duck breast Dustin used in his cook-off challenge dish last summer.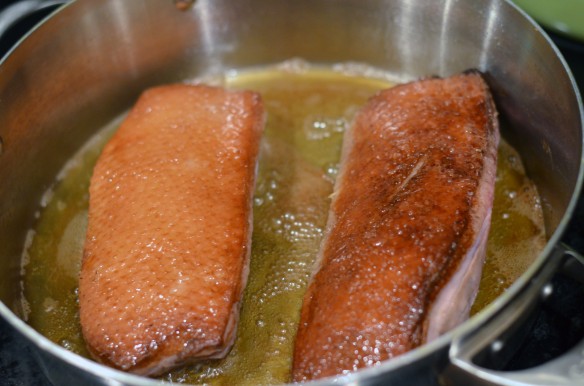 Our sauce came out too thin and runny even though we let it reduce for quite awhile. Perhaps we should have used more cornstarch to thicken? Even so, the pomegranate flavor really complemented the tender duck meat we grilled on our cast iron skillet.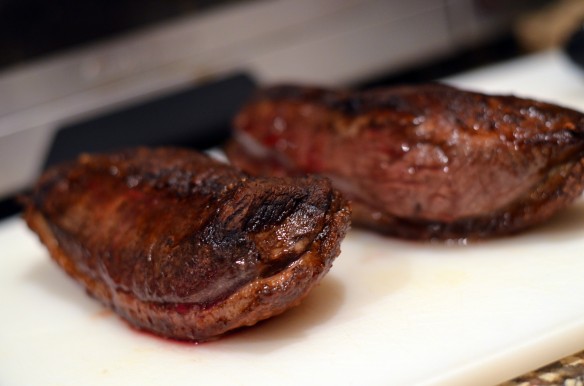 As a side dish, we roasted a large acorn squash, pulled out all of the seeds and stringy middle stuff, then mashed the rest with a tad bit of butter, maple syrup,and cinnamon for a healthy, slightly sweet pairing that will probably be our last little taste of winter. Hopefully the weather starts to agree soon and we get a little warmth and sun. Just having slightly longer days is enough to begin to brighten my spirits, and knowing that soon summer will be here is making the gray weather bearable!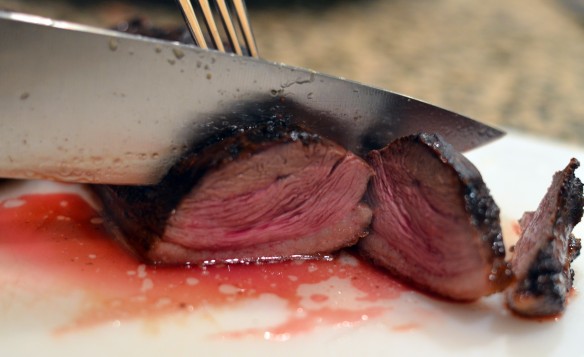 Here are some hilarious Bobo pictures. We couldn't resist posting how silly/cute she is.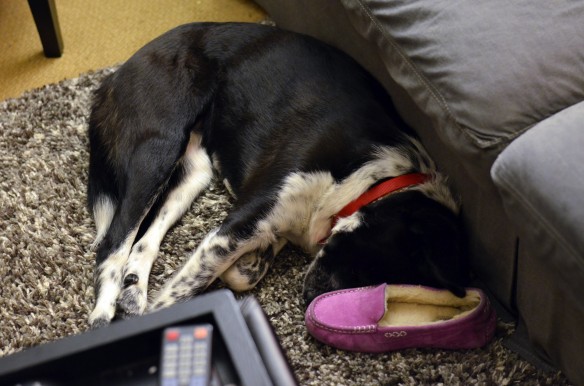 Groggy puppy...