Chimichurri & Flank Steak Pizza
I feel like it's been forever since we posted a pizza, not since before we moved to California (unless you count this cauliflower crust one, which was good, but I wouldn't consider it a true pizza).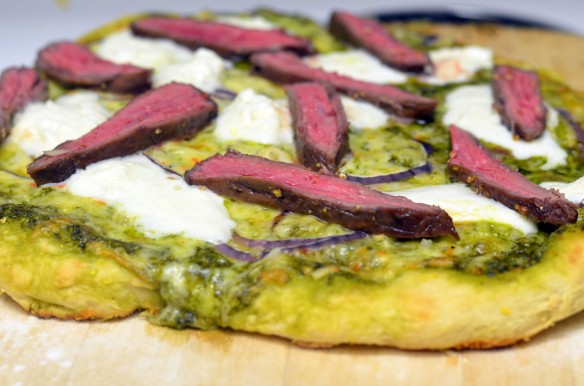 Dustin had this brilliant idea to use chimichurri as the sauce for a pizza, so we basically turned this favorite burger of ours into an Argentinean-inspired pizza.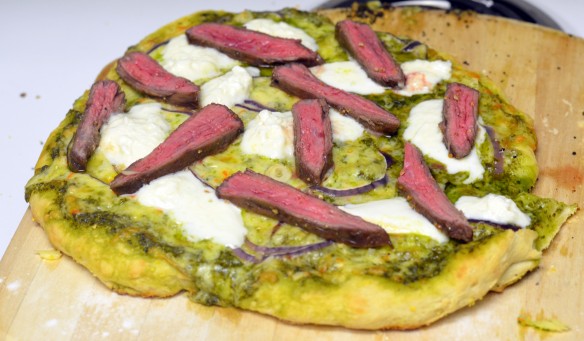 Chimichurri (by far the best version we've ever made...loved the addition of lime to the mix) along with manchego cheese, a little bit of burrata, red onion, sliced garlic, and seared flank steak cooked to a juicy medium-rare combine to make a delicious pizza.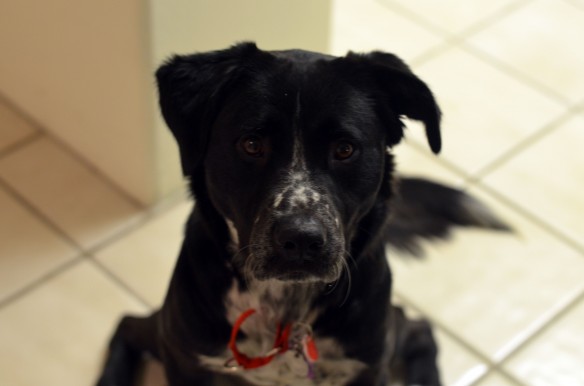 Bella is begging to try an exotic cheese!
Chimichurri & Flank Steak Pizza
yields 1 12" pizza
Pizza
cornmeal
chimichurri (recipe below makes enough for the pizza plus leftovers for a sandwich spread, tortilla chip dip, etc.)
1/2 lb manchego, shredded
1/4 red onion, sliced
2 cloves garlic, sliced
3/4 lb flank steak, seared and cooked, sliced
1/4 cup burrata (optional but makes for a delicious pizza)
Himalayan salt
Preheat oven and pizza stone to 500º.
Roll out the pizza dough to form  a 12" circle on a pizza peel or baking sheet. Use cornmeal to prevent sticking.
Spread a layer of chimichurri on the dough.
Sprinkle with cheese.
Top with red onion and garlic.
Bake pizza f0r 7-9 minutes until the cheese is melted and the crust is golden brown.
Remove from oven and top with spoonfuls of burrata, salt, and the sliced flank steal.
Slice and enjoy!
Chimichurri
3 large cloves garlic
1 1/4 cups cilantro
1 1/4 cups Italian parsley
1/2 cup basil
3/4 cup olive oil
1/4 cup white vinegar
1 large lime, juiced
1 teaspoon hot sauce
2 teaspoons cumin
1 teaspoon cayenne pepper
salt, to taste
pepper, to taste
Combine all ingredients together in a food processor until smooth.